Whether this is your child's first or tenth time going to summer camp, initial thoughts about spending a time with new people, trying new activities in a new environment can feel intimidating. However, you as a parent or guardian can get them pumped up to jump into a new adventure through support, preparation, and insight. Here are ways to get your kids excited about going to summer camp:
Explain the WHY in outdoor adventure
Today, children spend more time inside and on screens than ever before. CNN recently released a report showing that on average, children of age 8 and younger spend more than two hours in front of screens per day. As beneficial as technology can be, many children are becoming more engaged with their devices than their own backyard. Taking a break from screen time can actually be really fun! Share your personal thoughts with your kids on why you're encouraging them to go outside this summer, and describe some of the long term benefits and skills they can gain from camp.
Tell them it's OK to be nervous!
Wherever your child is on the introvert/extrovert spectrum, summer camp can feel overwhelming. Let them know that it's completely normal to feel nervous (we know, we hear from parents all the time that their child is nervous to go biking, climbing, kayaking, meet new kids, the list goes on) when heading into a new adventure. You can reassure them that their camp staff will welcome them with excitement on their first day and they will not be forced to try anything they are not comfortable with (we call this the 'Challenge by Choice' approach). It is also very common for kids to attend camp without knowing anyone and they're nearly guaranteed to make new friends.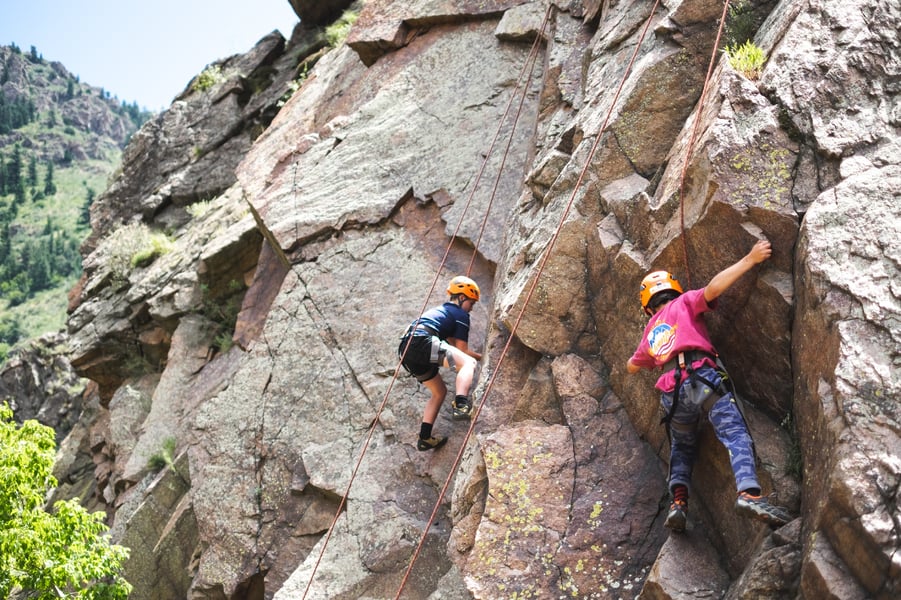 Prepare and Plan Ahead:
When registering your child for an outdoor adventure camp, research the outdoor recreation areas they will visit while at camp. For example, our Adventure Camp in Boulder travels to local areas including Boulder Reservoir, Clear Creek, Eagle Trail, Mt. Sanitas, Flatirons Vista, and Boulder Canyon. Once you've decided on a camp location, inform your child and consider visiting the trail heads, climbing crags, and paddling spots they will explore at camp. Your child will get an introduction to some great adventure spots, and may come to camp with a sense of familiarity. You can even have your camper practice packing for an adventure to get them thinking about what they'll need to bring to camp! If your child is attending overnight camp, consider having them camp out in the backyard for a few nights to see what sleeping in a tent is like or spend some time away from home with a friend or family member to prepare for potential homesickness.
Ask them what they're looking forward to at camp:
Ask your child to share what they're excited about, and work together to create a brief list of their camp goals. Whether it's getting to the top of a rock climb, learning to pedal on a two-wheeler, building confidence, or making a new friend, goals can help kids figure out what they want to get out of camp before their first day. You can also check out this great article written by our friends at Camps with Friends about some of the great things to look forward to when attending an adventure camp.
Share YOUR Wisdom:
As a parent/guardian, do you have personal experience or interesting story about the outdoors that you could share? Think about what had you nervous at first, how you felt after your adventure, and share that with your camper! Have you received long term benefits from days spent outside? Share your insights or embark on a new outdoor adventure with your child prior to camp. They may tune into their adventure spirit and want to share their new skills and insights with other campers when the week arrives.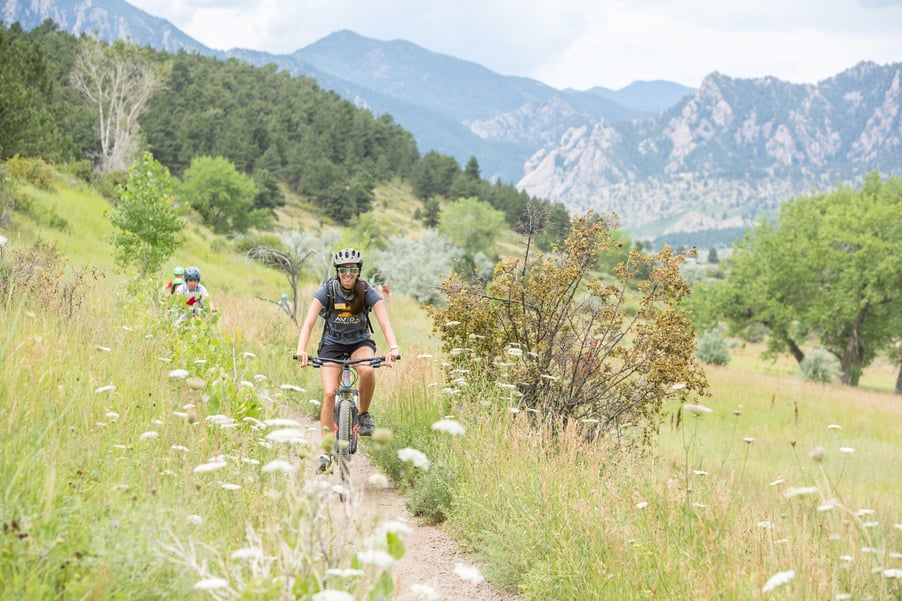 As the summer camp season arrives each year, we at Avid4 Adventure are thrilled to see both new and returning children come to summer camp in Colorado, California and Oregon—something we prepare for all year. We plan authentic adventures and train world-class staff to empower kids to live active and balanced outdoor lifestyles. While you and your camper await the epic adventure that is summer camp, use our we hope your child is ready and excited for a life-changing experience! In addition, check out some of our great adventure videos for more resources to help your child get excited about summer day camp and overnight camp at Avid4 Adventure!
Ready for more adventures? Click the link below to see all of our confidence building camps for kids!
About the Author: Cassidy Morris moved to Boulder, CO to work for Avid4 Adventure as a day camp instructor and fell in love with working with kids outside. Today, Cassidy is the Operations Supervisor for Washington Park Day Camp in Denver, Colorado.