Screen time: We love it for educational purposes, Pinterest recipes, and for when "Mommy needs a minute!" but not so much when it turns our kids into disconnected zombies. Also, it's important to acknowledge that screens aren't evil, and our devices can prove to be very helpful at times.
The problem lies in our overall dependency on screens and the way too much screen time can be negatively affecting our children. Dr. Jennifer F. Cross, attending pediatrician and a development and behavioral pediatrics expert at New York-Presbyterian Komansky Children's Hospital warns that "If young children spend most of their time engaging with an iPad, smartphone, or the television, all of which are highly entertaining, it can be hard to get them engaged in non-electronic activities, such as playing with toys to foster imagination and creativity, exploring outdoors, and playing with other children to develop appropriate social skills."
As a parent or caregiver, you might be at a loss for what to do when daily life often seems to be fueled by technology. At Avid4 Adventure, we're committed to set your kids up for success in this ever-changing and confusing world. Likewise, below are five innovative ways we've come up with to help you build healthy digital habits within your family.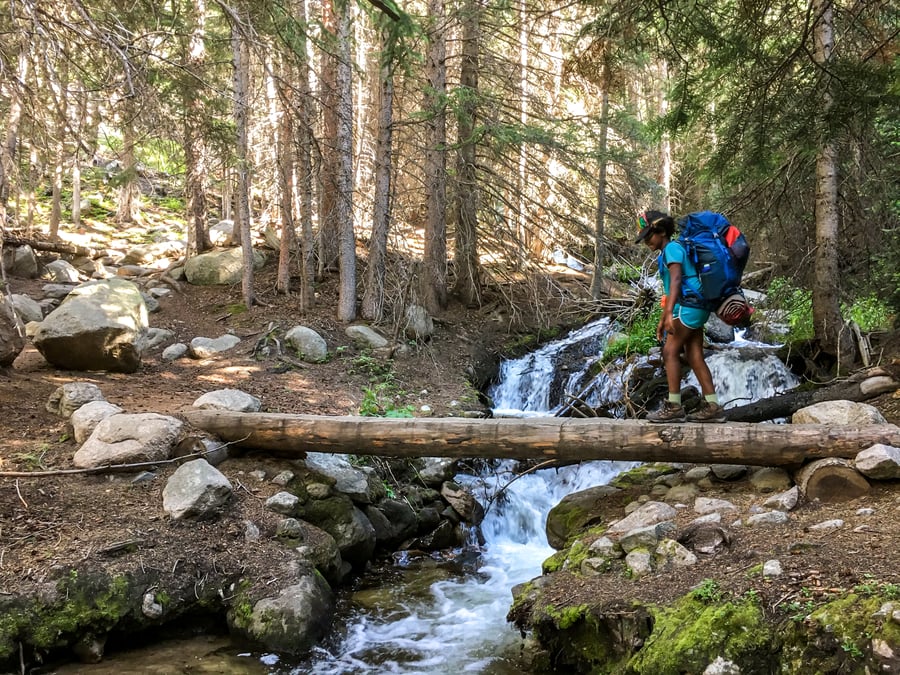 1. Create Rhythms with Technology
Kids thrive off of routine. In order to foster a healthy relationship with technology, it's helpful to have a typical schedule when it comes to screen-time. This means setting an expectation for what times are "screen-free" (for example: dinner time, bedtime, and family time). For times when technology is allowed, give your kids some ownership by having them decide what time of the day is most important for them to engage with their devices.
In the chaos of parenting, it can be hard to remember exactly when those "screen-free" times are. Coincidentally, technology can be very useful in limiting screen time for kids. Many internet service providers have family controls for your home wifi, and there's a multitude of screen time limiting apps that you can add to keep your kids accountable.
2. Make a "Bored Jar"
Possibly the most common complaint among kids without screens is "I'm bored!" Eliminate that phrase by coming up with fun activities to do that require ZERO screen-time. A quick Google search will get you loads of ideas, but here are some to start:
Write a story and act it out like it's the next Hollywood blockbuster
Make a card for someone who's sick or whose birthday is coming up
Bake something new with whatever is in your kitchen
Unstructured play time
Play a good old-fashioned board game
Do an adventurous indoor activity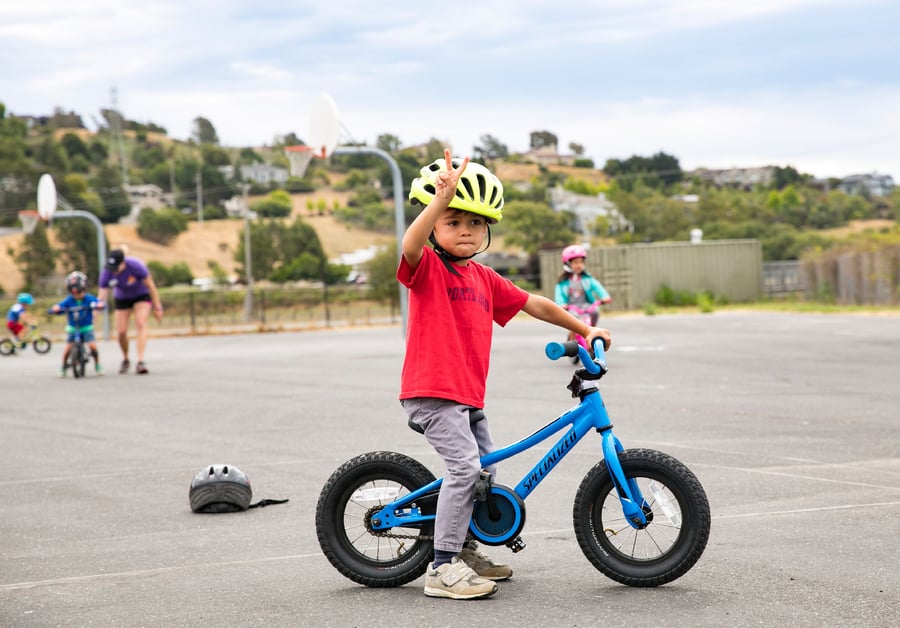 3. Give Devices a Place to Sleep
The separation between "screen-time" and "screen-free time" can be processed much easier if every phone, tablet, and laptop has a specific place to rest. Your kids can even decorate a box or bin in order to create the proper "bed" for their devices.
4. Be a ROLE MODEL
Whether you like it or not, children are observing everything you do, and are likely mirroring many of your behaviors in their own lives. This means that every caregiver who wants their child to have a healthy relationship with technology should be pursuing the same for themselves! Be mindful of how often you check your phone or watch TV, especially when playing or talking with your kids.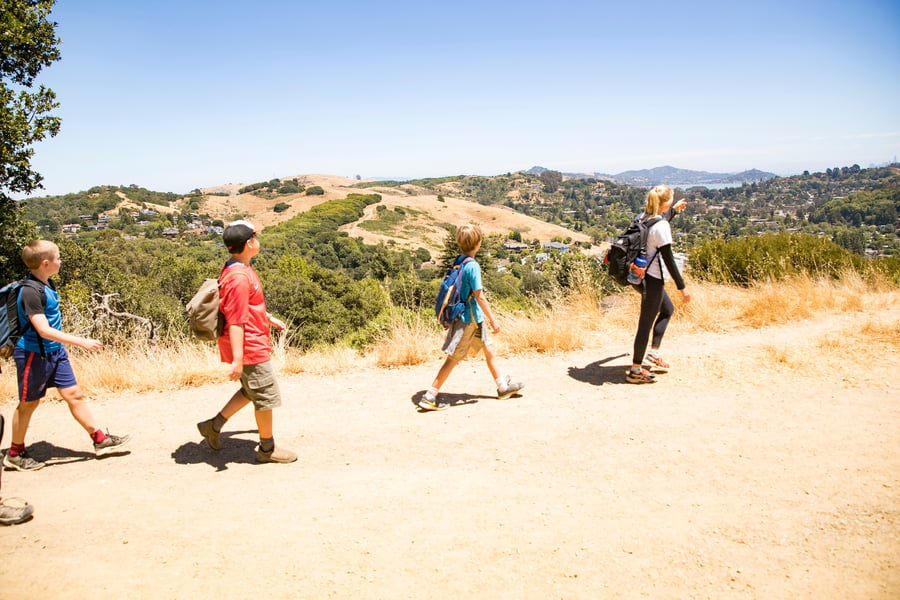 5. Get Outside
Of course, we're going to encourage you and your family to get outside as much as possible! Even when it's cold, time in nature is crucial for the health and well-being of your entire household (minus the hamster, he can stay inside). Go for a walk or to the park, play fun outdoor games, go on a nature scavenger hunt, or take a drive to the nearest body of water and serve up some hot chocolate on the shore. If it's winter and going outside in the cold seems too daunting, make it a goal to be out for just 15 minutes. Usually, your kids will discover something new and will want to stay out longer.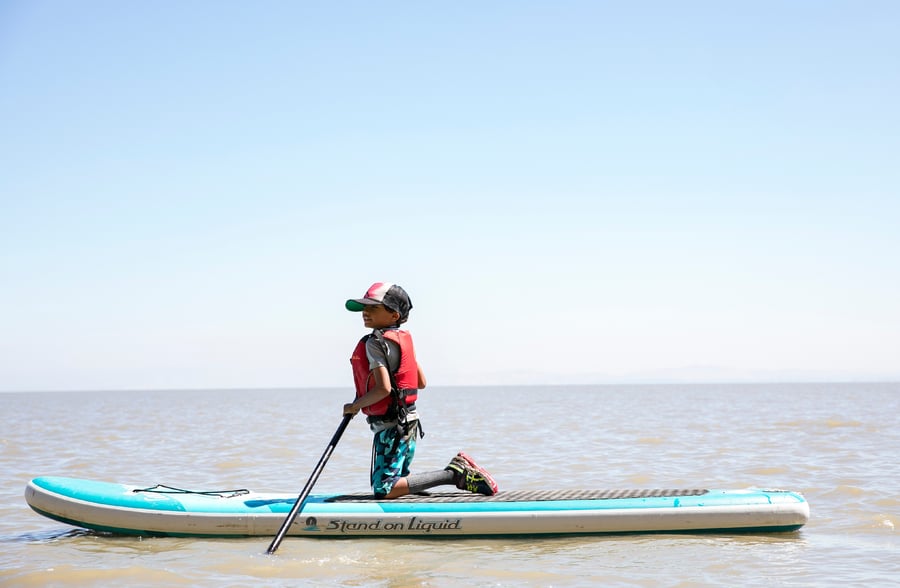 Building healthy habits, even in the middle of a pandemic, is important for everyone in your family. Take time to speak with your kids today on how they feel technology may be helping them, and how it may not be serving them. Then, come up with a game plan living a balanced life alongside screens.
To empower your kids to choose active, outdoor lifestyles, check out Avid4 Adventure day and overnight summer camps where kids of all ages and skill levels unplug from technology and experience adventure sports like mountain biking, rock climbing, backpacking, kayaking and more. They'll be begging you to get outdoors once camp is over!