We say this a lot—our staff are truly special. At most other summer camps, there are not many requirements for prospective candidates and staff are typically between the ages of 16-18. Standard qualifications usually include having prior experience with kids, being able to lead a group of kids, and implement planned curriculum and activities.
Our Staff Make the Difference
We have much higher standards for our staff. First, most of our summer camp jobs require a minimum age of 19. However, the average age of our staff is actually closer to 26. We make sure all staff align with our core values, will act as role models for campers of all ages, are passionate about their jobs and have specific certifications like CPR and First Aid. We also award more pay to staff with additional designations like having Wilderness First Aid, Wilderness First Responder, AMGA Single Pitch Instructor, teaching certifications and more. As a result, we attract the best staff we can possibly find that keep coming back year after year. In fact, an average of 40% of our staff return each year. While the cost of our programs is sometimes more than the average summer camp, we consistently hear from parents how wonderful our staff is and what a difference they made in their child's experience. Our staff truly make the difference.
So you can see what we mean, we'd like to introduce you to a few of our stellar staff:
California
Roman Lipsitz - Instructor in Palo Alto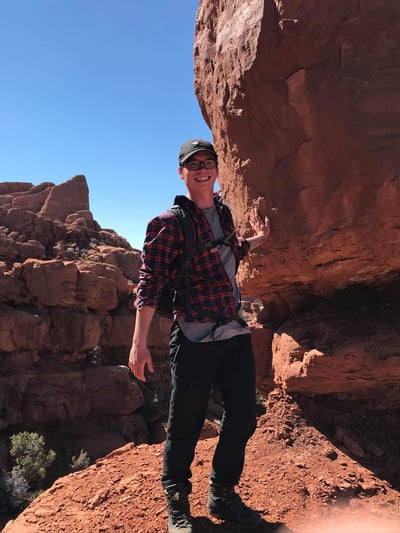 Number of Years with Avid4: 2
Background: "I grew up in Massachusetts and I was very outdoorsy as a kid however once I was 16 I started doing extended backpacking trips in Utah. That is what really started my career as an Outdoor Educator. I learned how to live in the desert using very primitive skills and technology. Coming from the east coast, Utah seemed like Mars with its crazy rock formations. These trips definitely opened my eyes and I saw the west had a lot more to offer than the humid continental environment Massachusetts had to offer."
Certifications/Professional Outdoor Experience: "Once I was 19 I enrolled in National Outdoor Leadership School. My course was a Spring Semester in the Rockies. We had winter, canyon, climbing, and river expeditions all throughout Wyoming and Utah. The course was three months in the backcountry where I earned my Wilderness First Responder Certification as well as my Leave no Trace Master Educator Certification. We also learned about avalanche awareness and a variety of climbing skills. I am currently following this intense course with a degree in Outdoor Education and Leadership through Central Wyoming College. We focus mainly on facilitation and instructing skills as well as group development. After college I would like to teach clients how to live in the back country using a variety of primitive skills."
Favorite Camp Memory: "My favorite time this summer working with Avid4 had to be stand up paddleboarding through Stevens Creek. The water level rose so much that it was above the tree line. So my campers and I had the rare opportunity to SUP through all the trees! It was super fun; sometimes you had to lay down on your board to float under branches. The campers loved it!"
Favorite Adventure: "My favorite specific adventure is definitely slot canyoneering through the Canyon Lands in Utah. I remember we had to repel with packs into freezing water at the bottom of the slot canyons. Then swim and push our packs through. Navigating through canyons is like a huge puzzle and I love it. There were also many Anasazi ruins in the walls of the Canyons."
Sarah hagar - Instructor in Moraga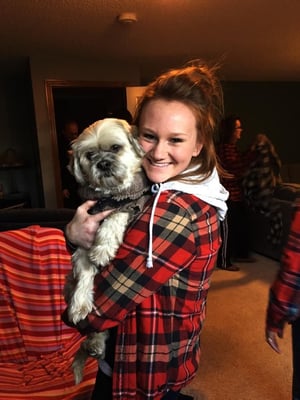 Number of Years with Avid4: 1
Background: "I grew up in a small town called Hudson, WI (yes, I am a die-hard Green Bay Packer Fan). I currently go to school at Minnesota State University, Mankato, majoring in Recreation, Parks, and Leisure Services with an emphasis in Resource Management. I graduate in May (2020) and I couldn't be more excited to continue my education in an outdoor setting. Girl Scouts has led me to find my passion for the outdoors by providing me with the educational, outdoor resources I couldn't have received elsewhere. I am immensely grateful for the camps I was able to participate in, solely because it provided me with the equipment and the knowledge from trained adults my parents couldn't have given. My dream job is to work for a national park in the United States or Europe. My passion of protecting the outdoors will allow me to teach others the importance of sustaining our environment through outdoor activities in which they choose."
Certifications/Professional Outdoor Experience: Girl Scouts (13 years) and Avid4 Adventure (1 year)
Favorite Camp Memory: "When I was able to positively change a camper's thought process about kayaking following a private lesson with his family. It made me grateful for the families that put their trust into the staff at Avid; because of the parents at Avid, I am able to thrive in my job working with kids."
Favorite Adventure: "My coworkers and I went to Butano State Park for a one-night backpacking trip. It was my first official backpacking experience, so spending time with the people I bonded most with in such a short amount of time made the trip worthwhile."
Colorado Day camp
Cassidy Morris - Washington Park Assistant Director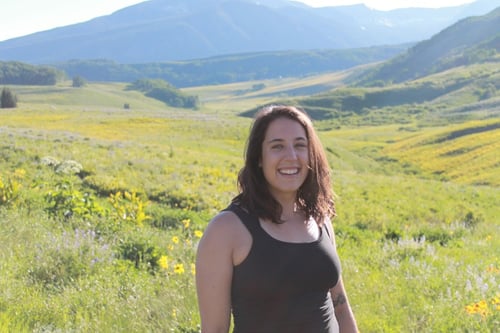 Number of Years with Avid4: 3
Background: "I grew up in Mammoth Lakes, CA. I graduated with a BA in Sociology from the University of California, Santa Cruz. I was drawn to the outdoors by going on backpacking and climbing trips through my school's recreational department. I then took my passion of the outdoors back home and hiked all over the Eastern Sierra before moving to Colorado."
Certifications/Professional Outdoor Experience: "Wilderness First Responder, multi-day backpacking trips, sport climbing indoors and outdoors, and long day hikes (including 14ers!). Instructed and supervised Avid Day Camps and School Programs for hiking, biking, climbing, and paddling."
Favorite Camp Memory: "Hearing from Avid staff at the end of the summer season that they felt supported and had a blast at the camp I helped direct!"
Favorite Adventure: "A giant moose walking past my tent during a backpacking trip to Conundrum Hot Springs!"
Sean Anderson - Skateboarding Instructor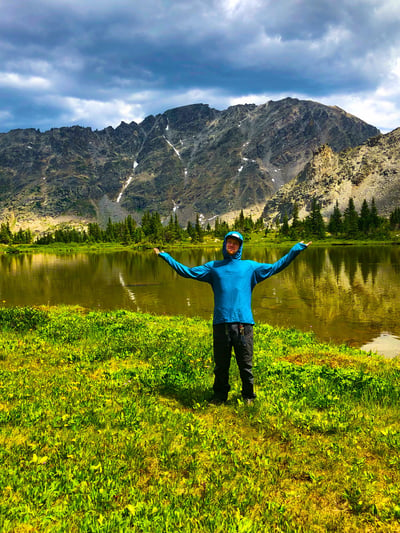 Number of Years with Avid4: 3
Background: "I just receive my Bachelors Degree in Outdoor Education and plan to go back to school. I grew up in the mountains of Colorado exploring and climbing in several different areas including Granby and Rocky Mountain national Park. I have always had a passion for the outdoors and I have always enjoyed taking people with me on my adventures. When I was a child, my brother and I would always go out and he took pictures of the places we went. It was amazing for me to look at all of the plants and rocks and hear all the special sounds in nature."
Certifications/Professional Outdoor Experience: "Over the years at school I have learned how important it is for staff to have certifications in the activity they are teaching. I have my Wilderness First Responder (WFR -CPR) so that if something happens I feel I am prepared to manage the situation.
During the off season I am certified to teach snowboarding through the PSIA/AASI and I feel that during that class I gained a lot of instructional knowledge on how to teach skateboarding as well which is what I do for Avid during the summer. I plan to continue developing myself as an outdoor professional as more opportunities arise!"
Favorite Camp Memory: "The last week of skateboarding camp was epic! We had a lot of students that I had met previously in other avid groups. One of which was my favorite student from the year previous. The whole week was filled with progression in skateboarding and lots of laughs. We then had a pizza party to finish out the week on a strong note. Teaching skateboarding has truly made my summer amazing this year!"
Favorite Adventure: "During my time at college we had to create a multi-day backpacking trip and execute it. With permits for backcountry use being a new obstacle that I wasn't necessarily aware of I have finally taken that trip with a few of my friends and coworkers from Avid4. We spent three days in Arapaho National Forest and walked about 20 miles round-trip with 3,000 feet of elevation gain. I knew it was going to be a physical challenge to get up to our camp spot but I had faith that we would crush it! Six hours later we arrived at the most beautiful lake I have seen in all my life with wonderful views all around and wild raspberries for us to nibble on. I plan on going back in the fall to see the leaves change."
Justin Walker - instructor in Colorado Springs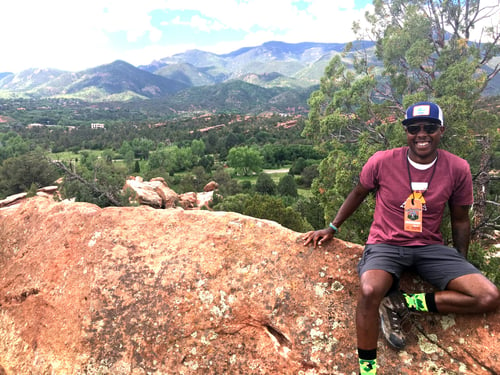 Number of Years with Avid4: 1
Background: "I grew up along the coast of Southeastern North Carolina. Sunset, and Ocean Isle Beach were my backyard waterways. I graduated with a Bachelor of Science degree in Public Relations and Broadcasting from the University of North Carolina at Pembroke in May of 2010. I have always been an outdoor enthusiast, from childhood to now my favorite place to be is outdoors. Whether it be in my kayak in fresh or saltwater or getting lost on a trail throughout the western wilderness. I feel the most alive and electric outside."
Certifications/Professional Outdoor Experience: "I am CPR and First Aid Certified. I also have my Wilderness First Aid certification."
Favorite Camp Memory: "My co-instructors Connor, Katie and I decided to teach a T-Rescue to our kids on kayak day. It was a blast to not only demonstrate but the entire day was adventurous and full of laughter, helping kids overcome water fears and learn to paddle for the very first time. But the best part of the day was seeing one kid in particular Kyson, get so excited to try to sink his kayak and paddle halfway submerged. All the kids were receptive to the experience and by the end of it they were all in the water splashing about flipping each others kayaks over just to rescue each other. It was pure bliss! tears of laughter for over an hour."
Favorite Adventure: "My favorite adventure would definitely be a tie between hiking and kayaking."
Joci trujillo - instructor in Boulder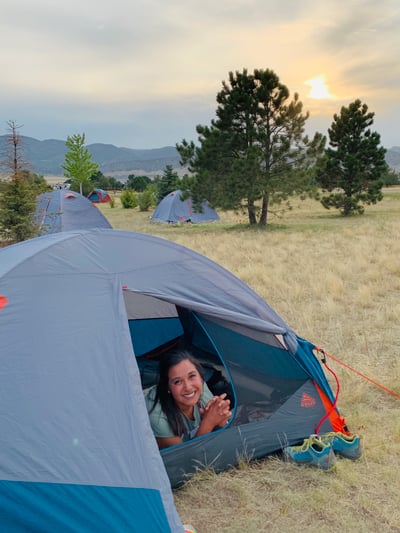 Number of Years with Avid4: "3 years and counting!"
Background: "I was born in Denver and soon after, my family moved further north. I grew up in the small community of Broomfield with my parents and my younger brother and sister. I mostly did activities like soccer, softball, and orchestra. After high school, I went to Metropolitan State University of Denver in 2013. I lived at home, took the bus to Denver a lot, still didn't have a car, and worked at an indoor soccer facility a lot. I didn't really know what I wanted to do with my life, (I told my family nursing). I did my general education classes for the first two years. A coworker of mine at the indoor soccer place was also going to MSU Denver. She recommended the recreation program the school had to offer. I took classes like Outdoor Leadership, Navigation, Therapeutic Recreation, Program Development, Administrative Parks Services, and Design and Maintenance of Parks. These classes are what started my interest in pursuing jobs in the outdoors. I started working for Avid in 2016, after visiting the table at a job fair at school. In 2018, I majored in Recreation Professions. I got to teach my peers about the outdoors, and learn so much about the recreation community.
I never did much outdoor stuff with my family growing up. There was a lot of stress in our home. I don't think my family much thought of the outdoors because, who has time for a hike or camping, when everyone is stressing themselves and their family out? I was drawn to the outdoors because I find great pride in my independence, and being prepared for the outdoors is a big deal to me. I've found great comfort in the outdoors, and humility in knowing the age of it all. Being outdoors fuels me."
Certifications/Professional Outdoor Experience: "I have my Wilderness First Aid, and CPR certification. I've taken navigation courses that teach you proper map and compass use. I've taken an Outdoor Ethics and Backpacking course. I've also attended conferences like Colorado Parks and Wildlife Partners in the Outdoors, and Colorado Parks and Recreation Association, listening to seminars to improve my recreational professionalism."
Favorite Camp Memory: "I'd have to say that my favorite Avid memory from this season would have to be a camper specifically requesting to have me as one of their instructors for the week. I've known this camper and their family since they were pre-K, and now she's going into the 2nd grade. I met this spunky brother sister duo through Avid, and immediately I was so fond of them. They reminded me of my brother and sister. It's been really cool having this kid in my group multiple summers, liking and requesting to spend the week with me, when I know how ornery she is."
Favorite Adventure: "My favorite adventure is probably when we road tripped to Graceland. We spent some time in Oklahoma/ Arkansas, and stayed at historic Beale Street in Memphis, Tennessee. I love when I get a chance to drive across the US and see more culture within America."
Colorado Overnight Camp
Avery Bleichfeld - Overnight Camp Instructor at Mt. Evans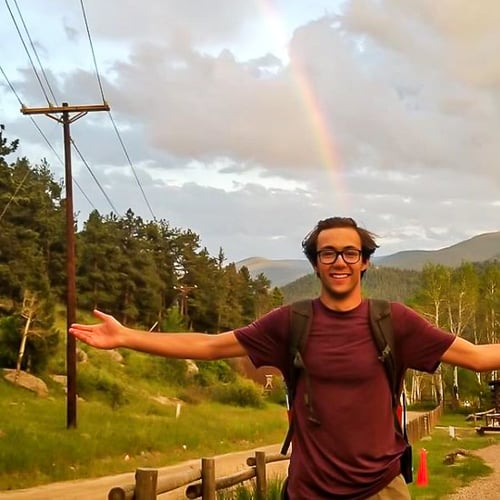 Number of Years with Avid4: "This is my second summer as an instructor, but I was a Staff-in-Training during the summer of 2017 and was a camper for years before that. Overall, I have been going to camp or working with Avid for 12 years now."
Background: "I grew up in Denver, Colorado, and that's really what got me into the outdoors. I love how close and accessible they are from the city. I have since left Denver for Boston, where I'm studying journalism at Northeastern University."
Certifications/Professional Outdoor Experience: "I'm certified in Wilderness First Aid. My professional outdoor experience has all been with Avid4! I've worked as an instructor, and also as staff-in-training with the overnight camps."
Favorite Camp Memory: "My favorite memory from the summer season was working with some first-graders who had never ridden a bike before. Seeing them gain those skills and being a part of that moment of learning to ride a bike was a really powerful reminder of why I love being out there with kids."
Favorite Adventure: "My favorite adventure I've been on so far in my life is a road trip to national parks in the Southwest with my family. I think the best memory from that is when we were in Bryce Canyon National Park at night, and the sky opened up above the canyon, with the Milky Way arcing like a scatter of gems across the sky."
Rebecca (Bex) Howard - Overnight Camp Activity Supervisor at Windy Peak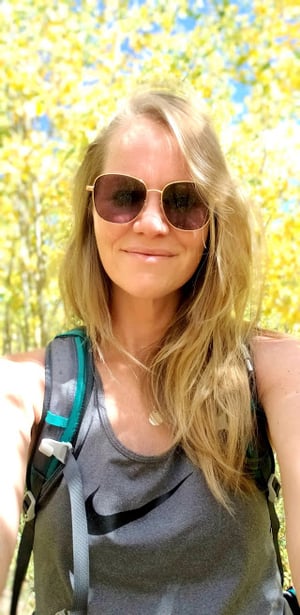 Number of Years with Avid4: 2
Background: "Growing up in Georgia I didn't always appreciate the outdoors. Middle Georgia is a hot, humid place where the bugs are fierce! It wasn't until attending Georgia College & State University and joining their Outdoor Education Program that I began to develop a real respect and admiration for nature as well as all the benefits of living an active outdoor lifestyle. After graduating with a B.A. in Liberal Studies I moved to Denver, Colorado on a wing and a prayer with $700.00 in my pocket! I am proud to say that six years later I am still here and reminded daily that I couldn't have picked a better place to curate the life I always dreamed of!"
Certifications/Professional Outdoor Experience: "Professionally I have worked hard to improve my skills by becoming a member of the Association for Experiential Education, Colorado Mountain Club, and a Leave No Trace Trainer. I have also received my Wilderness First Responder and taken Risk Management Training through NOLS and honed in on technical mountaineering skills through crevasse rescue training at Pikes Peak Alpine School. I continue to look for avenues to improve my abilities and empower others to do the same!"
Favorite Camp Memory: "My favorite memories have to be welcoming the campers back to Windy Peak as they returned from the back country. Backpacking, more often than not, is type 2 fun; meaning it can miserable while it's happening but fun and positive in retrospect. I loved hearing the kids' stories about river crossings, seeing wild animals and sometimes snow for the first time as well as learning how to use new equipment! Listening to their stories made me proud of them not only for persevering while in the backcountry but for knowing that they will take the skills they learned far outside of Windy Peak's gates!"
Favorite adventure: "Over the past six years I have been fortunate enough to travel the world as well as backpack through some of North America's most beautiful wilderness areas. Some of my favorites have been Banff and Jasper National Park's in Canada where I saw Grizzly Bears, Black Bears, and Wolverines! I've also been a trip leader while backpacking though Yellowstone, Grand Teton and Glacier National Parks. A big goal of mine is to eventually visit all 61 of the U.S. Wilderness National Parks and I'm almost half way there, so far I have visited 29 of 61!"
Marishaa Shah

- Overnight Camp Instructor at Windy Peak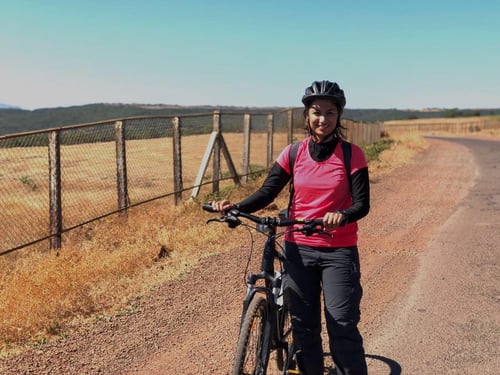 Number of Years with Avid4: 1
Background: "My name is Marishaa Shah, I'm from Pune, India. I grew up in this city of Pune which is surrounded by the Shayadri mountain range, and having lived here throughout my childhood I got to go to school which gave an easy access to the hills behind. I completed my schooling from St.Joseph's High School, Pashan, Pune and followed to complete my college and majors in Banking and Finance from the University of Pune (Brihan Maharashtra College of Commerce). My first encounter with the outdoors was back when i was 4 years old. Discovering mother nature at her rawest sparked my curiosity as a little girl and i have since then been curiously linked with this constant discovery process and have always looked at opportunities to associate myself even more closely with the outdoors."
Certifications/Professional Outdoor Experience: "I am an outdoor instructor /educator/enthusiast and have been freelancing in this field for the past 7 years. I have completed various course from India in this field ranging from Basic to Advanced Search and Rescue Mountaineering courses to Skiing Courses, along with that I have also completed my Outdoor Educator-Trip Leader India Course from NOLS India and my Wilderness First Responder course from NOLS. I am also a certified PADI Dive Master and a certified Yoga Instructor."
Favorite Camp Memory: "Spending time on expeditions with the LITs (Leaders in Training) and seeing all of them grow and bloom in a new space, to be able to see that smile on hard days where comfort was barely an option. And to watch them learn from various experiences and succeed in them."
Favorite adventure: "Backpacking and Mountaineering"
Kirt Lawless - Lead Expedition Instructor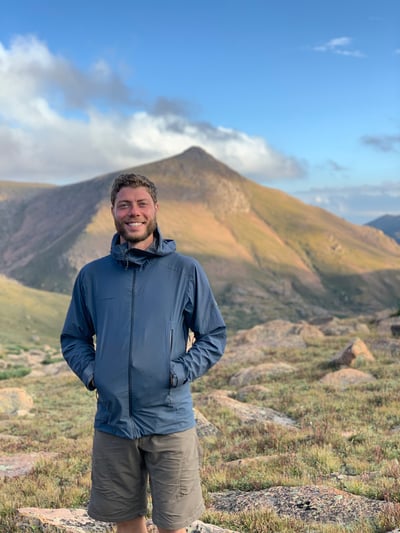 Number of Years with Avid4: 1
Background: "I grew up in Lexington Kentucky, I went to school at Bluegrass Community and Technical College studying Spanish & Biology. I've always been drawn to the outdoors but my dad instilled a passion for adventure and exploring at a very young age. We did our first backpacking trips before the age of 10."
Certifications/Professional Outdoor Experience: "I have my Wilderness First Responder, CPR & AIARE I (American Institute for Avalanche Research and Education) certifications.
I have been taking friends and family members (or friends of friends/family) on outdoor adventures for the last 12 years just for fun. The 2019 season was the first year I decided to pursue guiding/instructing as a career."
Favorite Camp Memory: "My favorite memory was seeing the changes in students after a week-long trip. Almost every student would walk into the backcountry as themselves but leave the backcountry as a different version of themselves. A more polished, thoughtful, team oriented version with new skills. This is why I do my job, to see and encourage the personal growth that can only be found in the solitude and complete focus of being outdoors."
Favorite adventure: "My favorite adventure was backpacking in Cordillera Blanca in Perú. A Peruvian friend of mine, Kevin, and I did several days in the backcountry of the Andes. On the highest point of our trip we passed over a 16,000 ft. mountain pass and all the glaciated peaks around us were between 18k and 20+k feet. You could hear glaciers cracking and sliding as well as small avalanches crashing down the valleys all the time. A trip I haven't forgotten, and one I would like to repeat and lengthen down the road."
Oregon
Cyrus Allen - Oregon Regional Manager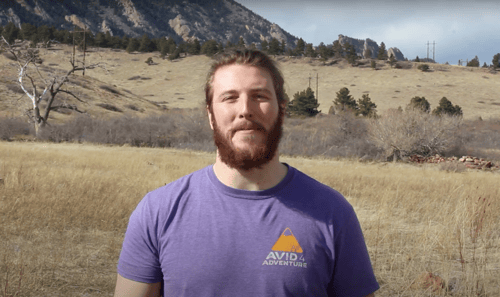 Number of Years with Avid4: 5
Background: "I went to University of St. Thomas in St. Paul, Minnesota and majored in philosophy. I grew up in New Hope Minnesota and went to the Boundary Waters often growing up."
Certifications/Professional Outdoor Experience: "Wilderness First Responder, I worked for a marine biology camp on Catalina Island before moving to Denver."
Favorite Camp Memory: "At the end of the year, Portland Avid staff had an 'Ironic Formal' and they called it 'Space Prom.' All Portland staff also took 'Awkward Family Photos' together. They framed the photos for me as an end-of-season gift."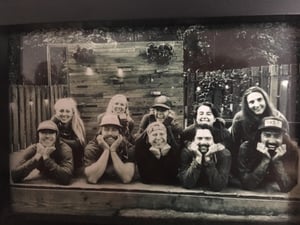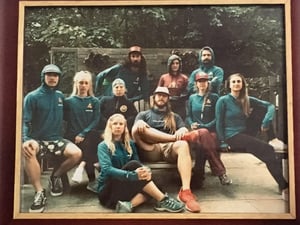 Favorite Adventure: "Night snorkeling off the coast of Catalina Island to see the bioluminescence."
What are you most looking forward to in terms of Avid's growth in Oregon? "Being able to spread our mission and bring our programming to more and more families in the Pacific Northwest! I'm honored to be a part of a team that's working on expanding our reach and inviting even more kids to take a break from their screens and create meaningful connections with the outdoors, themselves, and their peers!"
At Avid4 Adventure, we offer summer day and overnight camps teaching sports like mountain biking, kayaking, rock climbing, backpacking, hiking and more to pre k - 12th graders across multiple states including California, Colorado, and Oregon.