First, we'll start with why. At Avid4 Adventure, we are on a mission to get kids outside. Beyond that, we want to empower kids to choose an active, outdoor lifestyle. Whether it's the magnetic pull of technology and screens, busy parents and guardians, or accessibility issues like living in a city or being part of an underserved population, we know that kids are spending less time outdoors than ever before. School budgets also continue to get slashed meaning extracurricular programs like physical and outdoor education are the first to go. While you may be thinking it's the norm for kids to grow up playing outside and exploring the outdoors, the reality is, that's just not the case. However, it's our mission to change that.
Where the adventure Begins
Enter Avid4 Adventure Day Camps. For some kids, our Day Camps are where it all begins. They may take their very first strides on two-wheels learning to bike, paddling for the first time in a canoe or kayak or facing their fear of heights through rock climbing. And often age is not a determining factor when it comes to the level of outdoor experience kids have. Many times, we have campers around the ages 12 or 13 who haven't really experienced the outdoors before. They may have never hiked, biked or been to an outdoor recreation area before. Since we believe that all children deserve equal access to the outdoors, our instructors make campers feel included no matter what their age, experience outdoors, or background may be. Day Camps are great, even for the unadventurous. We help kids become their own risk managers by providing them with a foundation of knowledge, skills and a comfortable environment to try something new (on their own terms since we also emphasize challenge by choice).
Our summer day camps provide campers with knowledge in sports like mountain biking, rock climbing, hiking, paddling and more. They also have the power to transform kids. We very often hear from parents that their child's experience at camp was profound when it comes to the amount of confidence they gained in as little as one week.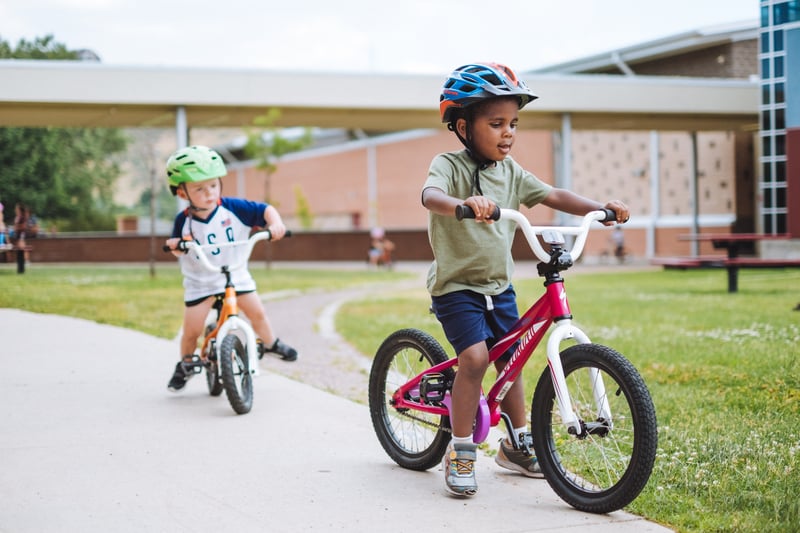 For the More Experienced
For other kids, our day camps are a place to build confidence through practicing skills they've learned at past Avid4 Adventure camps while still gaining new skills, too. For each week at camp, kids receive a passport to check off the technical skills they've learned in each sport. Sometimes campers work on skills in multiple sports during the week at our Adventure Camps or, sometimes they focus on a single sport for the week to master it at our mountain biking, rock climbing, survival skills or paddling intensives. Many kids come to camp week after week, summer after summer to build confidence and outdoor skills through repetition. Naturally kids end up teaching their friends and family the skills they've learned empowering even more kids and even adults to be active outdoors. While technical skills are important, there are many other life skills kids gain at day camp as well. The ridiculous amount of fun we have at camp and new friends help too!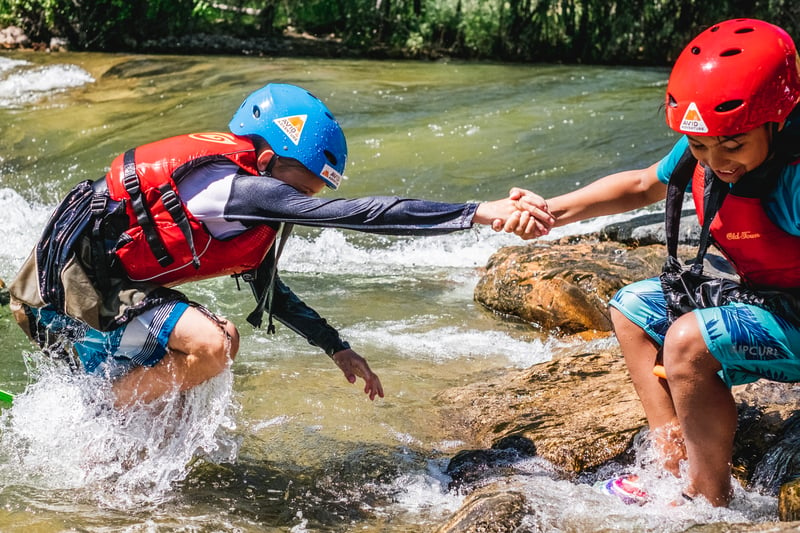 Gear Makes a Difference
Have you ever tried riding a bicycle without a chain or paddling a kayak without a paddle? These are the type of experiences we equate to learning new outdoor skills on poor quality equipment. How can you expect kids to learn sport-specific skills on sub-par or broken equipment? That's why we use top quality gear at all of our camps.
The brands we use for gear include Black Diamond, Specialized, Stand On Liquid, Old Town, NRS and more. Our gear is rigorously tested for quality, safety and is often new at the beginning of each season since we sell most of our used gear at the end of every summer. The gear is tested by our seasonal and year-round staff. (Ok, we also use the gear. Can you blame us? We like to have fun too!) It is also important to note that our instructors make sure each camper is properly fit with appropriate, kid-sized gear so they effectively learn and enjoy the sports they're doing. If you're wondering what to bring to day camp, the price of all of our camps (with a couple of exclusions) includes the use of our top quality gear.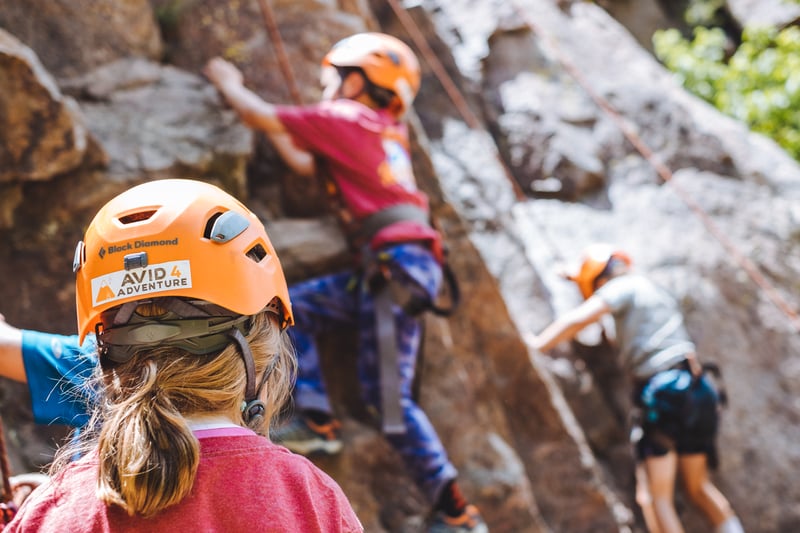 Saving the Best for Last
We may be slightly biased but our instructors are the best. The average age of our instructors is around 26 while most other summer camps tend to be around 18 or 19. Our Outdoor Educators also have a true passion for inspiring the next generation to be active outdoors. They have professional training, certifications, skills and backgrounds in the outdoors and many are committed to becoming teachers or to enter the outdoor education industry for their careers.
To sum it up, our outdoor adventure day camps are pretty special. With our time-tested and flexible curriculum, we have the tools to empower kids of all experience levels to build confidence in the outdoors. Using top quality gear, our incredible instructors serve as role models for our campers to not only experience the outdoors but to choose an active, outdoor lifestyle. With locations across California, Colorado, and Oregon, our summer day camps are leading the charge to get more kids outside for life.
Learn more about our day and overnight camps by clicking the link below.
*Photos in this article were taken by Avid4 Adventure Instructor and contributor, Addyson Santese.