Let's face it—the excitement for any kid going to camp for the first time never revolves around packing. Most kids, I've found, just want to be outside, be with their friends, and learn new things. But to do that takes just a little preparation. And we know that as a parent you've got a million other things to do, so we've boiled down the basics for you here, from the usual 10 essentials to our top five ingredients for the recipe of a great camp day. (If you like this article, check out other 'essentials' for planning adventures for kids.)
1. An Adventure Pack
Whether it's a backpack, day pack, or even a hydration pack with pockets, your kid is going to need something that can carry their things. At Adventure Camp, we are out in the field all day, whether that's on the water in kayaks or shore-side for lunch, or out on a mountain biking trail. Camp instructors aren't pack mules—we can't carry your kid's (and all the other kids') daily items. We also often don't make it back to the van until after the day's adventures are complete making it difficult to store items needed later.
When it comes to an adventure pack, the most important thing is comfort–as long as it can fit extra layers, their lunch, and the items below, and fit your camper. (This one is important: camp isn't the time to upgrade your kiddo to a 30L daypack, or break in that stiff new Paw Patrol schoolbag.) We recommend a smaller pack with adjusting straps and outside mesh or zipper pockets.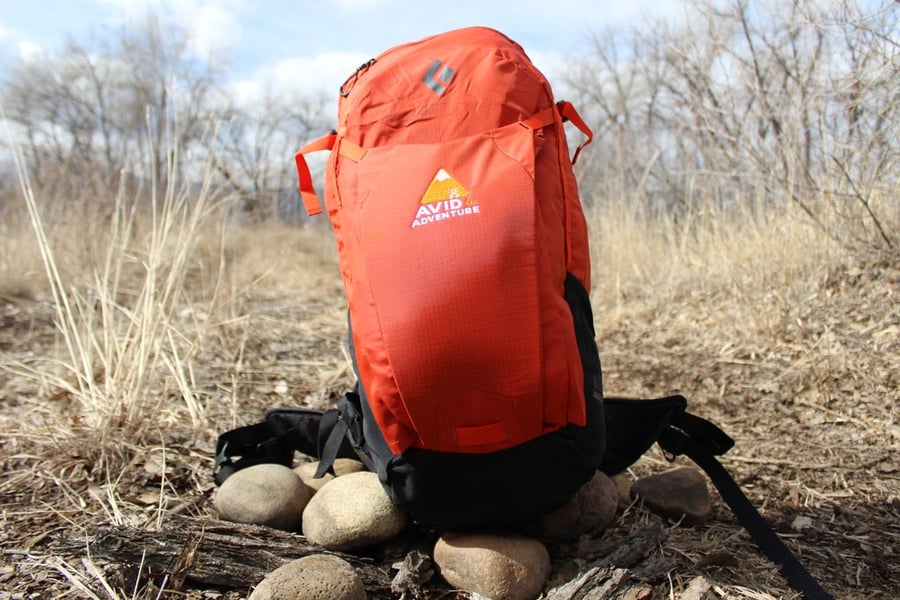 2. Protection From the Sun
Visor cap, baseball hats, sunglasses, bucket hats, UV-protection shirts, and/or sunscreen (30 SPF or higher). We want to keep your kids safe at camp, and safety means sun protection! When your kiddos get to camp, one of the first things we do is check their bags for all the necessary items (like hats or sunglasses), or maybe someone has forgotten a lunch. We'll remedy those moments and then also take a moment to pass out our kid-friendly 30 SPF sunscreen that we keep barrels of at camp. (Parents, you can always pack your child their own to reapply throughout the day.)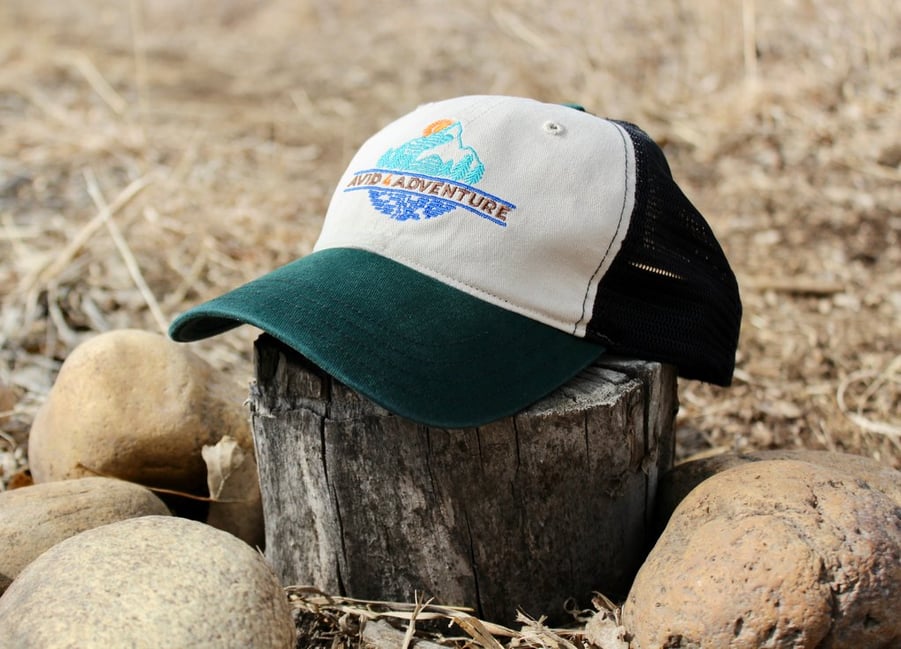 3. Closed-toed Shoes
PSA: flip-flops are dangerous, and pretty high up on our list of things that aren't allowed at camp. Everyday, kids should have some sort of closed-toed shoes that they can hike, run, and play in. (If your child doesn't know how to tie their shoes yet, velcro is fine—as long as the shoes will stay on their feet.) For water days, we recommend shoes similar to Crocs, Keens, or closed-toed Chacos. This packing item sometimes stresses parents out: if your kiddo doesn't have any closed-toed sandals, no worries. They can paddle their kayak in sneakers too!
4. Hydration and Food
Whether this is in the form of water bottles or a Camelbak, just remember it's summertime and it gets hot. Your kid will be out in the elements playing and exercising most of the day, so they should/will be drinking a lot of water. We recommend packing two full 16 or 24-ounce water bottles, so your kid can stay hydrated throughout the day. If your kid is really pushing for juice or milk, add a carton to their lunch, but make sure to pack them water too. As outdoor instructors, we make sure to bring extra jugs of water with us out into the field, so we'll be refilling those water bottles at lunch or whenever they run low.
Of course, we can't forget snack and lunch! Often before we head out on the trail or get on the water, groups will have a snack to fuel up before their adventures. It's also a good idea to pack a few snacks in case your camper gets hungry on the drive home. We also recommend packing a healthy lunch that will keep them energized for an entire day of outdoor fun.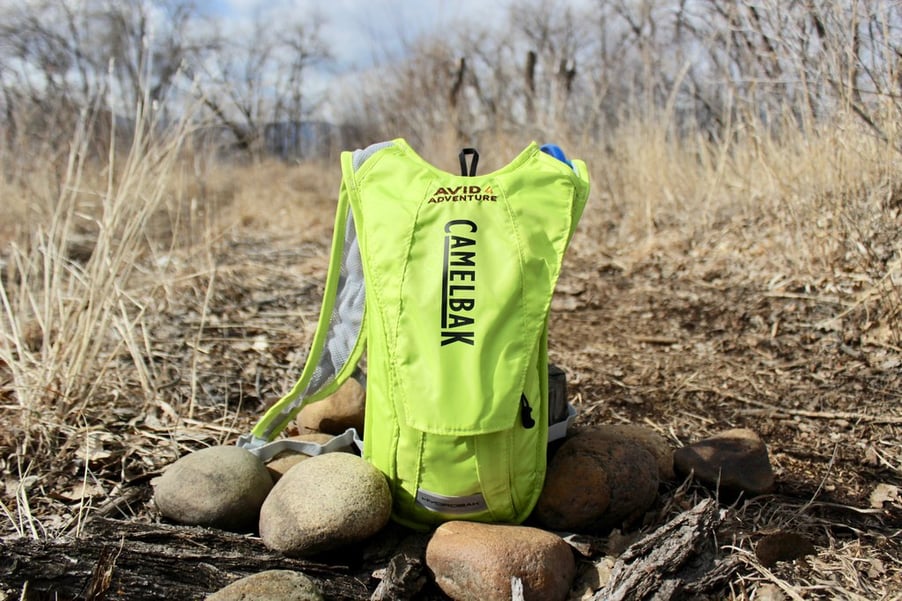 5. Extra Layers
We want to keep your little one as comfortable as possible throughout the day, whether that means having rain layers for summer afternoon showers (we recommend packing a rain jacket every day), or a long sleeve shirt or towel for water days. Even in the summer, weather can cool off quickly, so a light fleece or zip-up jacket is always a good idea—just make sure it fits in your kiddo's bag and they are comfortable carrying it. For water days specifically, make sure to bring a change of clothes and a swimsuit (while still keeping sun protection in mind) for your camper.
Bonus! Here's what not to bring to day camp:
This happens fairly often at camp: one kiddo shows up with a bag of Hotwheels, an iPad, lightsaber, fidget spinner, 200-page Harry Potter book...The list goes on. Trust us, they won't need something to play with or read because they'll be too busy building skills at camp and recreating outside. Also at day camp, your kid won't need a sleeping bag, or their favorite stuffed animal, or pajamas (although we do recommend a change of clothes on water sport days). They won't even need a car seat—that's right parents, under Colorado law, kids under 8 are required to sit in a car or booster seat, which we conveniently provide (although you can always bring your own).
For exclusive Avid4 Adventure branded merchandise (adult and kid sizes available) like sunglasses, water bottles, backpacks, hats, shirts, and more click the link below.
About the Author: Mary Murphy has been working in the writing industry for the past two years, most recently working for Denver's 5280 Magazine. She loves writing about the Colorado outdoors, and has written about everything from snowshoeing to ultra-running. This is her third season with Avid4 Adventure as an Adventure Camp Instructor.