So, you've heard about Avid4 Adventure and are thinking of signing your child up for the program. Yet, like any good parent, you want to do your homework first. When you visit the Avid4 website, the first thing you see are smiling children outdoors. They are clearly having fun and doing adventurous things. However, is that really what camp is like? Actually, it's more! If you're considering sending your child to camp, here's what a day in the life of your child at Avid4 day camp would look like.
Building Relationships Right from the Start
From the very first minute your child arrives at Avid4 Adventure, they begin to build a relationship with their camp staff. Your child's instructors will introduce themselves, with smiling faces and outstretched hands, eager and enthusiastic to get to know you both. After signing in and saying goodbye for the day, your camper is off to play the large group game with the rest of the camp. The next hour flies by as she gets to know the other members of her group, learn expectations (we can't forget the beloved respect PONY) for the week, and of course, a quick trip to the bathroom before heading off in the van for the day's activity.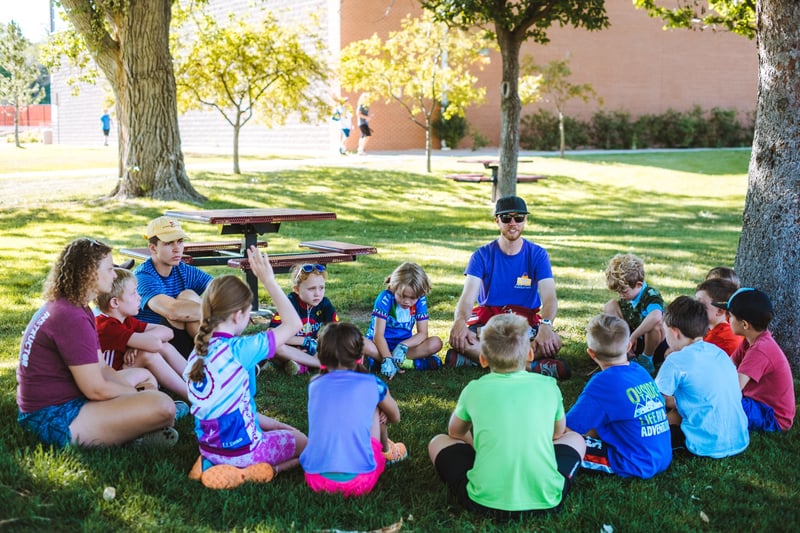 Getting Ready for Adventure
Things move fast at Avid4, but that doesn't mean we forget about snack time! Before hitting the trail, getting in the boat, or beginning the climb, it's always a good idea to pause for a quick, healthy snack (and water too!). Instructors also use this time to make sure everyone has plenty of sunscreen on.
Next, the instructors gather the group and begin helping your child with donning safety gear. This means making sure they understand how to properly put on all gear themselves as well. Avid4 prides itself on ensuring that your child is outfitted with excellent equipment, appropriate for their size and the activity. For instance, at whitewater kayaking camp, there are high quality kayaks, paddles, personal flotation devices (PFDs) and helmets. Whereas, at mountain biking camp, instructors make sure everyone has properly fitted helmets and bikes.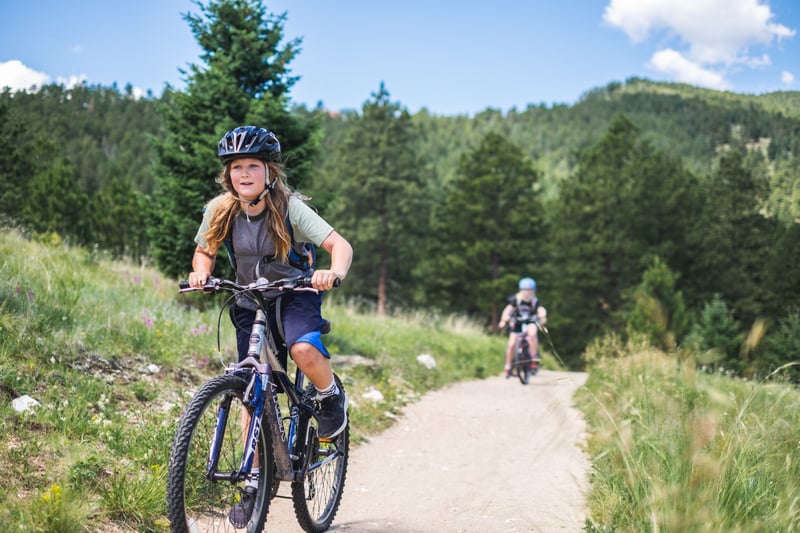 Campers will also get thorough instruction on the sport and any specific skills required prior to jumping into an adventure. This might mean practicing kayaking paddle strokes on land or discussing how much space is required between campers while on bikes. It's also important to us that campers "Live Environmentally Connected." That means becoming familiar with the area that they are recreating at. On a paddling course, that could look like scouting the river for known hazards, and wearing safety equipment when near the river, whether or not the child is paddling. We also use environmental briefings throughout the day to help campers understand any risks they may encounter during an adventure sport. This method of group discussion and critical thinking is much more effective than providing a list of rules for campers to memorize and follow. Through this approach to safety at Avid4 Adventure camp, campers learn how to become their own risk managers.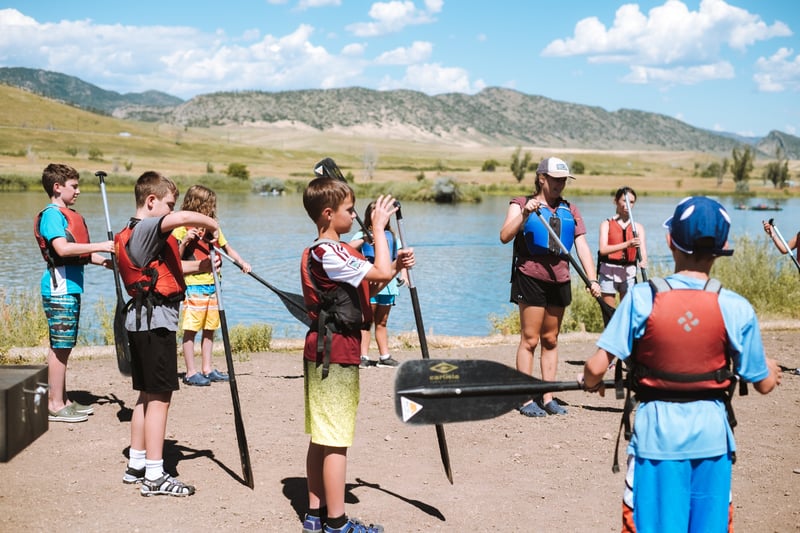 Learning a New Skill
Every day of camp is an opportunity to learn a new skill, and to have that knowledge reinforced throughout the week. We don't believe in the "once-and-done" type of learning that might occur at other programs. Throughout the week your child not only learns how to climb, hike, kayak, or bike, but also how to do the activity safely. Extra time is taken at the start of the week (or day when it comes to multi-sport camps) to familiarize campers with the gear they will be using. Plus, we use games to not just reinforce learning, but to have fun too! For example, bike groups might play the "slow race" to see who can cross the finish line last, which reinforces bike balance and control. By the end of camp they will be well practiced with how to use their equipment.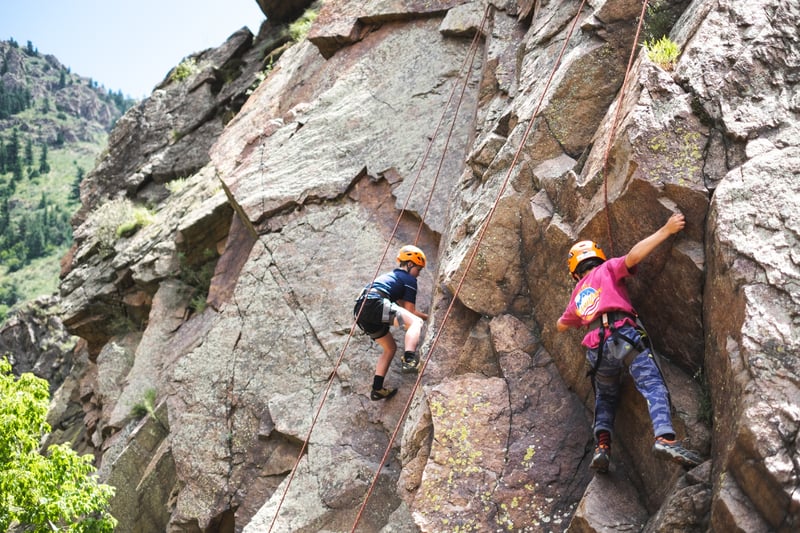 It's Time for Lunch!
Midday is time for a break and lunchtime. However, before digging into their meals, everyone needs to wash their hands with soap and water. Although staff carry hand sanitizer, we want to go the extra mile to ensure that your child is healthy. For lunch, kids gather under a shade tree, chatting about their adventures so far. Everyone sits in a circle, staff included. It's the perfect time to share riddles or joke with a friend. Or, the staff might ask what everyone is eating, and share what their lunch is too to discuss healthy eating choices. Those who finish early might play a quick game to pass the time. Once everyone is ready (and has reapplied sunscreen), it's back to it for more adventuring!
The Little Moments that Make Lifelong Memories
Although Avid4 specializes in creating meaningful and exciting adventures, it's the little moments that can have a lasting impact. Maybe it's getting to the top of a climb, with the rest of the group cheering your child on. Or, it's getting help from a friend carrying the kayak back to the put-in for another run. In the drive back to camp, perhaps your child gets to chat with another group member, sparking a new friendship.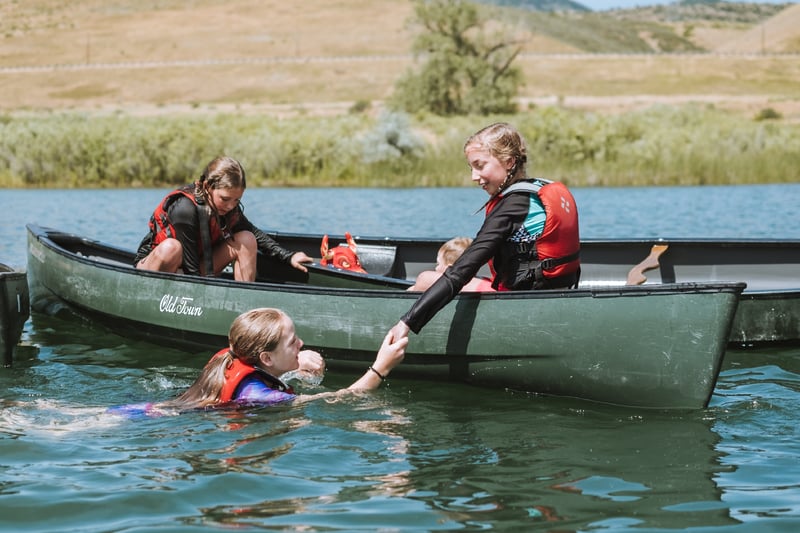 Wrapping Up the Day
Before the day's over and parents arrive to pick up their kids, every Avid4 Adventure group takes time to meet as a team and reflect on the day. Each group member gets a chance to share with everyone listening. For some, sharing their experiences while everyone else is listening might actually be the toughest part of the day! There are also camp passports to fill out. These provide a record of what your child accomplished at camp. At the end of the week, they get to take home a memento that they can be proud of. Once parents arrive it can get a bit busy as everyone gets signed out or heads to aftercare. However, your child's instructors will make sure to share with you how your child did today and what they accomplished.
There's one final part to a day at Avid4 Adventure camp, and that's the ride home. You can hear all about what your child did, what was challenging, and what was fun. It turns out that the website wasn't far off after all.
Now that you know what a day at Avid4 Adventure day camp is like, take a look at our day and overnight camps where kids build confidence through learning to bike, hike, rock climb and paddle in the outdoors.
For further reading, check out these articles: