The advancement of technology has completely transformed our society in a relatively short period of time. Can you remember the last time you went a full day without looking at a screen of some sort (as I type out this article while staring at my computer screen)? It is now a significant part of our lives. Yes, technological advancements have helped improve and simplify communication, advance healthcare and generally make things easier in our day-to-day lives. However, there are also some important statistics to be aware of which make a great case for Screen-Free Week. While the goal is not to vilify technology, it's important to be aware of some of the consequences of too much screen time and consider taking the pledge to intentionally pause from it.
According to the US Department of Health and Human Services, on average, children from ages 8 - 18 spend over 7.5 hours a day in front of a screen which includes playing video games, watching TV, or spending time on the computer or a mobile device. And it's not just kids. For adults, the average jumps to 11 hours of screen time per day
With all of that screen time, there can be some negative consequences. Research completed by UCLA found that children who had increased interaction with screens had more difficulty reading human emotions compared to those who went to summer camp (and were without technology). The American Heart Association cites that too much screen time can lead to greater risks of childhood obesity, sleep difficulties and impaired physical health.
Ultimately, more screen time means less time spent exploring the outdoors, especially when, at Avid4 Adventure, our mission is to empower kids to choose active, outdoor lifestyles. That's why we are asking you, your family and friends to take the pledge for a Screen-Free Week. We know, screens are a huge part of life (we realize that some of you have to use a screened device to work—like me—or learn at school, get directions, communicate, the list goes on...). While it may be near impossible to turn them off completely, we challenge you to set an intention to be screen-free during non-essential times for the week and consider limiting screen time in general.
According to ScreenFree.org:
Screen-Free Week is an annual invitation to play, explore, and rediscover the joys of life beyond ad-supported screens. Every spring, thousands of families, schools, and communities around the world will put down their entertainment screens for seven days of fun, connection, and discovery.'
Even though it's about turning off screens, Screen-Free Week isn't about going without – it's about what you can get! An hour once dedicated to YouTube becomes an hour spent outside; ten minutes wiled away on social media turn into ten minutes spent doodling; a movie on a rainy afternoon is replaced by time spent reading, chatting, or playing pretend!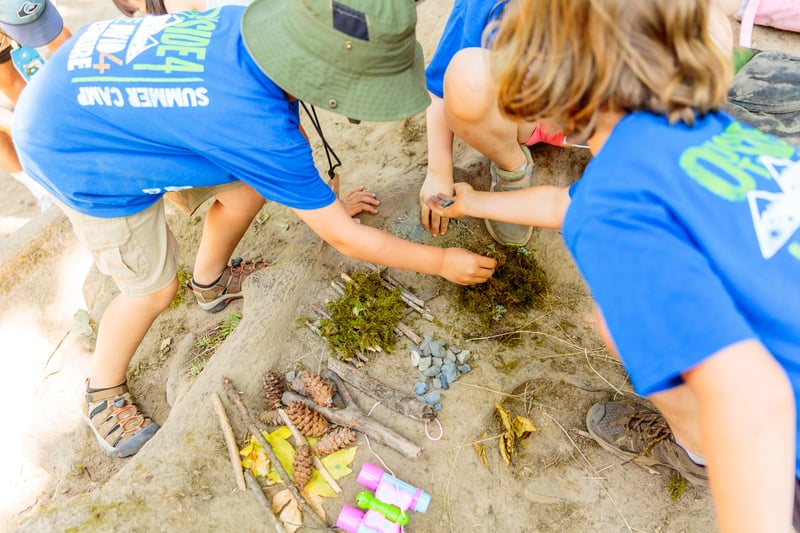 We suggest to start by first, writing down your pledge. You can do this by writing down your goals or intentions for screen-free week (make sure if you have kids to include them too) and putting them somewhere you will see them everyday. For an even better reminder, download our free pledge certificate fill it out and print a few copies to tape to the screens around your home.
Next, we recommend choosing a few screen time replacements. Here are some suggestions:
Go on a hike or bike ride
Volunteer for a cause you care about
Try a new outdoor activity that you've never tried before like paddling a kayak in a lake or playing disc golf
Have a picnic outdoors
Try cooking outdoors
Plant flowers or start a vegetable garden
Do a scavenger hunt
Read a book outside
Host or plan a game night
Cook dinner with friends or family
Watch the sunset
Visit a new recreation area
Last, giving up screen time for a week is a great accomplishment! Plan a reward for you and/or your family if you meet your goals for screen-free week.
At Avid4 Adventure, our summer camps empower kids to explore, respect and appreciate the outdoors so that they have the confidence to choose an outdoor, active lifestyle. From beginners to experienced adventurers, campers take on new challenges in sports like mountain biking, rock climbing, hiking, survival skills, kayaking, stand up paddleboarding and more.
Learn more about our summer camps in California, Colorado, and Oregon by clicking the button below.