When you look at the Avid4 Adventure website you'll be presented with images of happy, healthy, adventurous children on every page. For most parents and guardians, those three words are a simple, all-encompassing description of what they want for their kiddos at summer camp and beyond. Happy. Healthy. Adventurous.
However, for many families, 'healthy' is not the default for their children. It's something that must be continuously fought for with regular trips to the doctor, expensive medical bills, and exhausting emotional stress.
Thoughts about whether your kiddo will make friends, enjoy the activities at camp, and gain a newfound sense of self-confidence are likely at the front of your mind when registering for camp. However, there can be an added sense of apprehension when considering an adventure sport summer camp for your child who has a disability. What if they take regular medications? How about their midday doctor's appointments? Will they feel included at camp? Will they be physically able to keep up with the other kids or will they feel left behind? Will they miss out if they don't go to camp?
The Celebrity
Meet Paloma. She's a six-year-old self-proclaimed dinosaur expert who proudly shouts at people, "I am AMAZING at having a loud voice." It's true. She is amazing at it. Paloma uses her vocal talents to explain the rules of each game to campers and instructors alike, sighing, "I've been here before and you're telling it all wrong. Here, let me do it."
In many ways, Paloma is a bit of a celebrity camper. She's on a first-name basis with almost all of the instructors and the directors, largely due to the fact that she'll walk up to anyone, anywhere and strike up a conversation. Everyone knows her as the pint-sized camper with a gallon-sized feisty attitude who demands to be communicated with as a fellow adult.
Paloma always wears purple, often head-to-toe clad in the color, and she looks like a bundle of grapes as she takes off as fast as possible across the field for a race. She never cheats and she never gives up, even though she always finishes well behind the other kiddos. You would never know this though, because she ends every race with double high-fives and a huge smile.
Although this obviously isn't Paloma's first year at Avid4 Adventure, this is her first year as a camper diagnosed with leukemia. Things look a little different than before. She wears a giant sun hat (purple, of course) and has sunscreen slathered on her constantly. She takes more breaks in the shade than the others. She misses some days to receive treatment at the hospital.
Keeping Kids Safe
As instructors, it's our job to ensure that campers have a blast learning new skills, but behind that our primary concern at all times is their health and safety. It's true that Avid4 Adventure is not a camp specifically for kids with disabilities and we might not be able to accommodate the needs of every potential camper. However, we have served campers with a wide range of challenges including diabetes, ASD, deafness, Down syndrome, kids who use crutches or have casts on and more. Also, each staff member is highly trained to work with kids from a variety of backgrounds and we're always willing to work with parents and guardians to meet their kiddos where they're at. In some cases that means facilitating consistent, clear communication with parents or guardians throughout the day and in other cases that means calling an activity early for a kiddo before they reach their limits.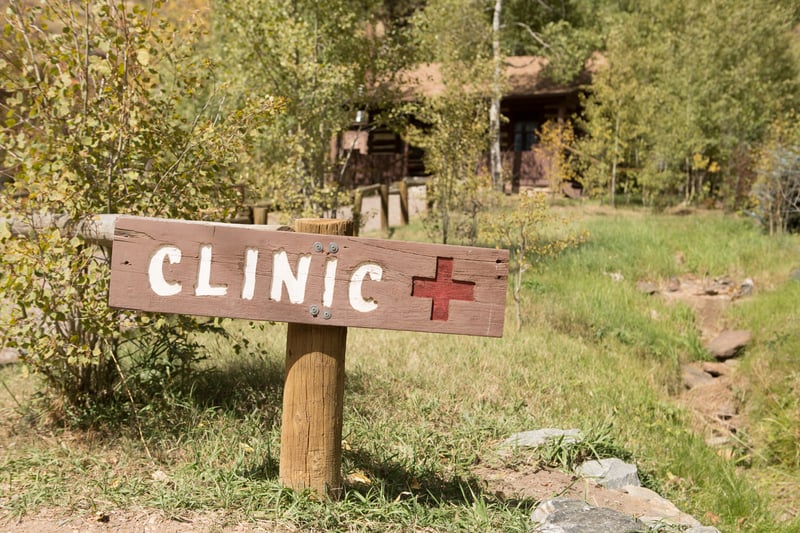 Understanding, recognizing, and acting upon the limits of campers (and helping them to develop this skill for themselves) is the foundation of our risk management philosophy and training for instructors. And although you might be concerned about your kiddo feeling embarrassed or left behind in these kinds of situations, don't forget that having fun is still one of our main objectives.
After meeting her limits during a particularly hot off-site bike day, all Paloma could talk about was how much fun she had instructing the 3 and 4 year-olds as they learned how to ride bikes on-site instead of being with her group. In her mind, even if she wasn't able to complete the activity the same way as the rest of the group, her day was a success.
Really, it all boils down to the two ingredients any camper needs to have in order to have a great time at camp: a positive attitude and dedicated, knowledgeable instructors.
If you're unsure about whether or not your child can attend one of Avid4 Adventure's camp programs, don't hesitate to get in touch with us. We'd love to chat about your kiddo's specific needs and discuss any accommodations we might be able to make to ensure that your child can have the camp experience of a lifetime, leaving them feeling happy and adventurous, regardless of their health.
For answers to more Avid4 Adventure summer camp-specific questions, click the link below.