Ask any Avid4 Adventure parent what sets our camps apart and they'll say the same thing: it's all about the camp staff. While we pride ourselves on offering an exceptional overall experience—thoughtfully chosen recreation areas, professional-caliber equipment, adventures tailored to age and experience level, a time-tested approach to empowering kids—none of it comes together without the seasoned, committed people that make up our staff. But what exactly makes these adventure educators so great? We're glad you asked: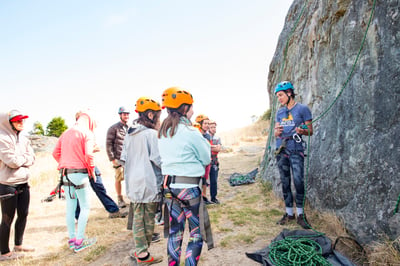 They're experienced: Our instructors tend to be a bit older than your average summer camp staffer. That's because the level of experience and certification we require doesn't come easy. Most of our instructors have at least a bachelor's degree, along with impressive education- and adventure-rich resumes. All of them have certifications in—at minimum—CPR and First Aid, with some holding advanced Wilderness-EMT training. Before camp starts, they also go through our extensive training to hone leadership skills, risk-management techniques and youth development strategies.
They're educators: More important than what's on paper, our team is made up of people who simply love working with kids. Avid4 Adventure isn't just a summer job for them—

it's a calling

. These talented teachers know how to connect with kids, challenge them just the right amount and empower them to push their limits.
They're adventurers: When they're not working, every one of our instructors is out having adventures, living the values Avid4 Adventure teaches its campers. From two weeks rock climbing in Oregon to five months hiking across New Zealand, our staff lives and breathes outdoor adventure every chance they get—and they love sharing that passion with the kids they teach.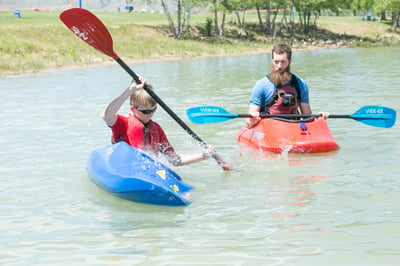 You might be wondering how we assemble this impressive group of educator-adventurers. It's no secret. We simply give them an awesome place to work. Here's how: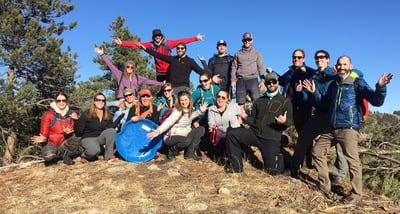 Culture: Working at Avid4 Adventure means joining a community of people who share the same passions and are really fun to spend time with. Our staff lives by an inspiring

set of values

and regularly hikes, bikes, climbs, camps and happy hours together. It's a fun, well-balanced, wellness-inducing place to work—and everyone from Outside Magazine to the

Governor's Office

has taken notice.
Perks: From industry discounts to after-hours access to our gear to reimbursements on certifications, we treat our employees to a range of great perks. We also award two lucky staffers an adventure grant every year, giving them a plane ticket and a stipend for to travel anywhere in the world (recent destinations include Australia, Belize and Japan).
Support: In addition to their (paid) pre-camp training and team-development meetings throughout the summer, Avid4 Adventure staffers have access to professional development opportunities all year long. We offer field training days, webinars, after-camp meetups and more, all designed to bolster their expertise in outdoor sports and business, skills they'll use at camp and beyond.
So what does all this mean for your kids?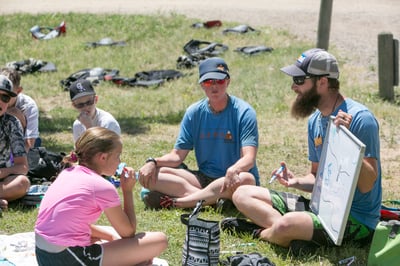 They learn lasting skills: Excellent teachers beget enthusiastic learners. And Avid4 Adventure campers come away from their summer experiences with a range of solid, enduring skills—not just in adventure sports, but in teamwork, problem solving and communication.
They take positive risks:

Our experienced team doesn't avoid exposing kids to risk

. Rather, they teach them to approach new situations intelligently, using sound judgment as they take thoughtful, responsible risks. Nurtured by staff who know when to let kids take the lead and when to offer a gentle push, campers move beyond their comfort zones, building the confidence to conquer new challenges.
They'll get inspired: Our instructors take their job of introducing kids to the power of outdoor adventure seriously. Their passion, support and talent inspires campers of all ages and experience levels to embrace the natural world and their place in it—as bold adventurers with a lifelong love of the outdoors.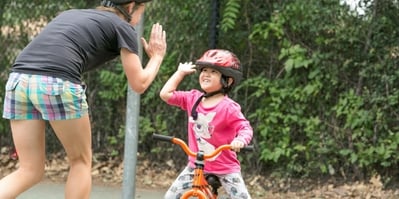 Know someone who'd be a great fit for our team? Here's where they can apply.