Bringing the power of the outdoors to kids from ages three to seventeen is a mission Avid4 Adventure takes very seriously. Our seasoned Adventure Educators are charged with bringing our mission to life every day with unparalleled safety and skills training, and a devoted desire to challenge young campers.

Two such devoted Avid4 Adventure Educators are Camp Directors, Nate Thoreson, and Addison Mayer. We sat down with them to learn why empowering and encouraging kids to connect with the outdoors is their dream job.
Jennifer Fontaine: How did you come to work as an Adventure Educator at Avid4 Adventure?
Addison Mayer: The true foundation of why I wound up working with Avid4 was a 30-day NOLS backpacking trip in Alaska that I participated in. During that trip, among many enlightening discoveries, I found inspiration to become an outdoor educator. One year later, while working at a local school, a co-worker mentioned Avid4 Adventure during a recess break. That evening I went home, did some research, and immediately applied. It was a perfect fit to develop my career as an outdoor educator.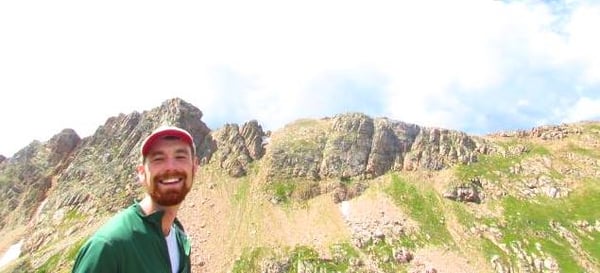 JF: In your experience working in the outdoor recreation industry, what sets Avid4 Adventure apart from the other youth summer camps in the US?
NT: First, our mission. It's powerful, it's meaningful and it shines BRIGHTLY in everything we do. Avid truly strives to empower kids to live outdoor active lifestyles. Second, the staff. We put in so much time and energy to get individuals that truly are passionate about working with kids and love the outdoors. Lastly, the culture. We put a large emphasis on community building. We know staff and families come from across the nation (and world) to be a part of our organization, and we want each and every person to feel wanted and appreciated, and to be a part of something bigger than themselves.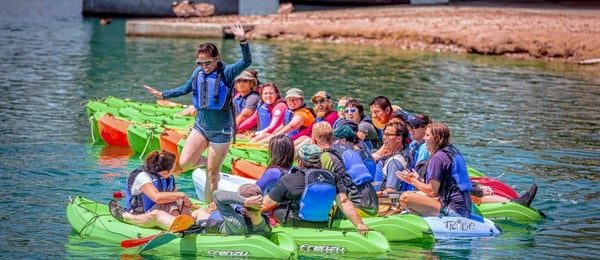 AM: Our educational theme and how we tie in risk-taking to fun really sets Avid4 Adventure apart from other summer camps. Although one of our primary goals while out in the field teaching outdoor education is to have fun, we don't stop there. We teach kids how to be safe and take proper risks so that they can continue to have fun long into their life. We really strive to empower kids to be able to get out there and continue to develop their own tools to continue to have these great outdoor experiences for the rest of their lives.
JF: When it comes to your job leading a group of young adventurers out into the great outdoors, what has been your greatest personal reward?
NT: When it comes to working with kiddos, my greatest personal reward has been that certain look from a parent after their child spends a full week with us. It's that look of joy, relief, appreciation or even gratitude. Maybe their kiddos found a deeper love of the outdoors, gained confidence, experienced a conversation that grew into a new friendship. The reasons are endless, but it's that look from a parent. It's my hope each and every time that I work with a group of kiddos that I can build a rapport with each and every child and empower them to reach their goals.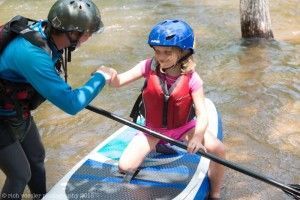 AM: As cliche as it sounds, the biggest reward for me is seeing that child, who may be struggling with something who overcomes a challenge and grows. That real time growth, happening right in front of you, is truly magical. Nothing is more fulfilling as an educator to see the fruits of your labor blossom right in front of you.
JF: Can you share with us one special experience you had with an Avid4 Adventure camper that was transformational for them and for you?
NT: Once such experience was with an 11 year old that had never been on the water before. His fear was preventing him from any realistic perspective of the water. I accepted the challenge to do everything in my power for him overcome this fear. I encouraged him to critically think about how overcoming fear can translate to his life outside of Avid, and I created a safe environment for the kiddo to go beyond his comfort zone and explore this unknown. At the end of the week, his mom came up to me with the biggest grin on her face and asked for the address to the local reservoir because he wanted to go kayaking over the weekend. He overcame his fear of the water and now he wanted to show off his skills! Huge victory!
AM: I remember one little girl I worked with two years ago had an incredibly transformative experience. The exceptionally sweet almost-1st grader was very timid. On the first day of camp we jumped right into rock climbing and as she looked up at the wall and shrank even more. After a long process of talking and coaching her, she was half a foot up the wall. She was mentally holding herself back. As this continued throughout the week, I started take on a much more personalized approach her. Slowly she started to take on the challenges more openly and by Friday she was leading the way on our mountain bike ride.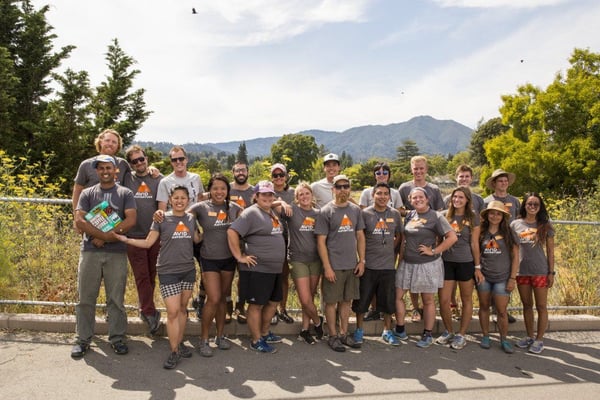 Interesting in working with us? Find your calling!