I walked into my college's semi-annual job fair looking for just that—a summer job. Instead, I walked out with an overwhelming sense of joy, a feeling of community, a new family. Avid4 Adventure, I learned, was not only a great company, but had core values which I believed in, values I knew I'd be proud and capable to teach and pass on. The two staff members working the job fair table were so sincere at explaining those values and the positive work environment that had grown from the company's staff culture that I knew I was where I belonged.
Rewind to fifteen years ago when we were a tiny blip on the map. The company's founder, David Secunda, started Avid4 Adventure right at home in Boulder, Colorado with the help of a handful of staff. They all had one main thing in common—the willingness and enthusiasm to get kids outside. Fast forward to today and it is precisely that—every staff member I've met has that same heartfelt dedication, willingness and enthusiasm that reminds me why I want to wake up and go to work every day. It may be through taking 13 six-year-olds on a nature hike, teaching a group of pre-teens how to perform rescue drills in kayaks, making a delicious meal for campers at our Overnight Camp or scouting new recreation areas for kids to adventure in. While our roles within the company may be very different, we are all connected by the same thread.
Many Roles, Same Reason
And there are a lot of roles within the company. There are our Adventure Camp and Overnight Camp Instructors, more technical folks like yoga instructors, SPI-certified climbing staff, and survival skills gurus. There are the chefs who work at Mt. Evans and Windy Peak, the warehouse managers who take care of all of the gear, there are hiring and staff personnel and customer experience representatives. Then there's Dave, the founder, Kyle, the COO, Paul, the CEO, and the rest of the leadership team, regional managers, overnight and day camp directors. We each have our own unique roles yet, ultimately, each piece fits together to create the bigger picture.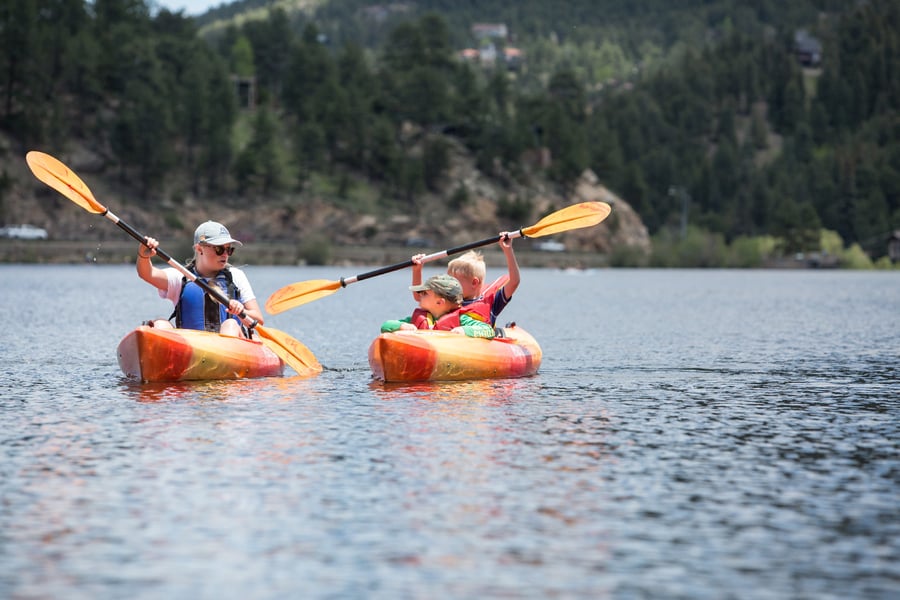 Beyond Just Summer Camp
Of course, Avid4 Adventure is more than just a summer camp, more than even just taking kids outside. We teach kids empowerment, teamwork, good judgement, and positive risk taking. We teach kids to be confident, to be brave and push their boundaries, to be leaders and outdoor stewards. We teach kids love and logic. We teach kids problem solving. Each year that I work with Avid, I try to improve on one more specific way I can help mentor, lead, and bond with campers. This year, I am focusing on teaching that there is more than one way to accomplish something. I am learning and embracing that there is more than one way for kids—and for myself—to succeed.
The Ultimate "Why"
The most important "why" behind Avid4 Adventure is not so much why you should choose Avid4 Adventure summer camps, but why we do what we do. And the answer to why we do what we do is simple. We empower kids to choose being active in the outdoors for the rest of their lives. It's that thread that ties us all together. Every week at camp, staff and campers pledge to continue to choose an outdoor lifestyle in every moment they can. At Avid4 Adventure, we do what we do because we trust, thrive, listen, believe, enjoy, learn, grow, laugh and play together—we live community; we embrace our core values at work and beyond. We work hard to make sure each kid feels accepted and confident, learns a new skill, pushes their boundaries, makes a new friend, and most importantly, has fun while doing so. Yes, the skills are important, yes, trying new things is too—but an important takeaway I share with kids is to have fun. If they have fun exploring the outdoors for just a week at camp then they are more likely to continue spending time outside for the rest of their lives. Maybe they will come home and teach you something new about a native plant, or suggest a new weekend hiking destination. With that newfound confidence, and by gaining experience at an Avid4 Adventure summer camp, they'll be more inclined to embrace the unexplored in the future.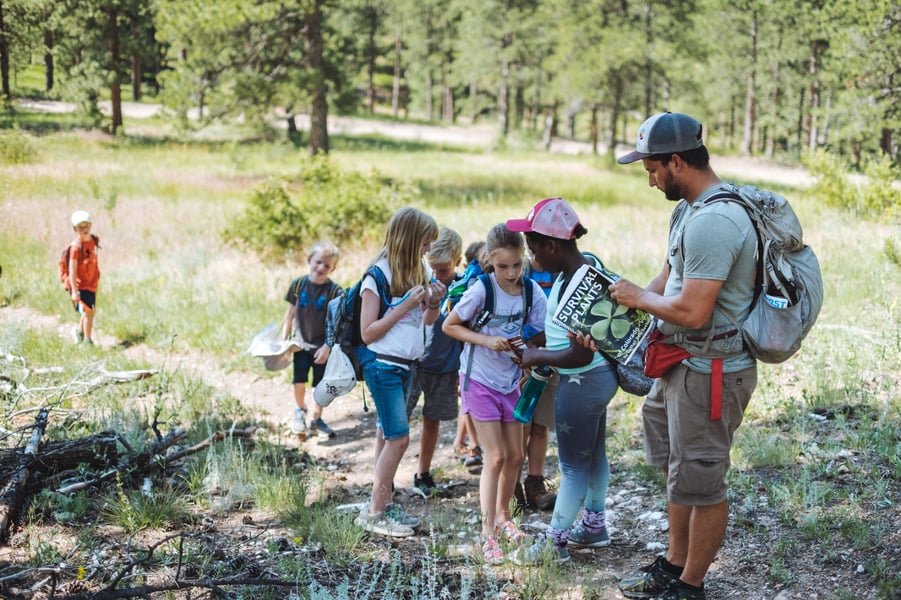 No matter each of our personal inspirations, backgrounds or experiences, we are all driven to spend time outside in some capacity—whether it's going on a walk in a neighborhood park or skiing down a mountain. As staff, we commit ourselves to spreading that feeling of confidence, excitement, and curiosity in the outdoors to younger generations because we know it is vitally important. "Why" Avid4 Adventure? Because at Avid4 Adventure, we live each day to the fullest, we embrace learning and adventure, we live community, we aren't afraid to invest in personal growth and we want to set that example for all kids that participate in our programs. To quote a great author, A.A. Milne: "'What day is it?' said Pooh. 'It's today,' said Piglet. 'My favorite day,' said Pooh." At Avid4 Adventure, every day is an adventure. Every day is my favorite day.
At Avid4 Adventure summer camps in California, Colorado and Oregon, we help pre k - 12th graders get outside for life through sports like mountain biking, kayaking, canoeing, stand up paddleboarding, rock climbing and hiking. Interested in joining our inspiring and passionate team? Click the button below to learn more and view available year-round and summer job openings.