Perhaps it's the incessant traveler and outdoor nomad in me, but in the last 5 years or so, my desire for more things and extra stuff has all but disappeared. I have always been one to make a gift rather than buy one, but I have also recently become acutely aware of the impact that consumerism has on our increasingly fragile planet. These days I value new experiences, yummy food, the odd meaningful trinket and a reliable sleeping pad. In the spirit of living environmentally connected and being kind to the earth this holiday season, I am sharing a few eco-friendly ways to create personalized, unique, thoughtful gifts that have a very low carbon footprint.
Give the Gift of Art
This past weekend in Cincinnati, OH I went for a stroll downtown and collected about 5 interesting nature tidbits that piqued my creativity. Whether you live by the water, near the mountains, or in an urban jungle, look a little closer at the world than you ordinarily would and I bet you'd be surprised at what can inspire you. In the meantime, here are a few ideas to get the wheels turning:
Decorate a picture frame or small mirror from a second-hand store (buying it at a thrift store means less packaging!) with nature artifacts like twigs, pinecones, leaves or dried flowers. Print a picture for the frame of a favorite memory, or leave it un-filled—your call!
Create jewelry from recycled materials. People often have colorful gift cards or expired credit cards lying around, just begging to be turned into something else. Cut them into geometric shapes, and poke holes so they can hang on an earring hook.
With a little string, a few sticks, some neat rocks and perhaps a feather or two you can whip together a pretty unique wall hanging.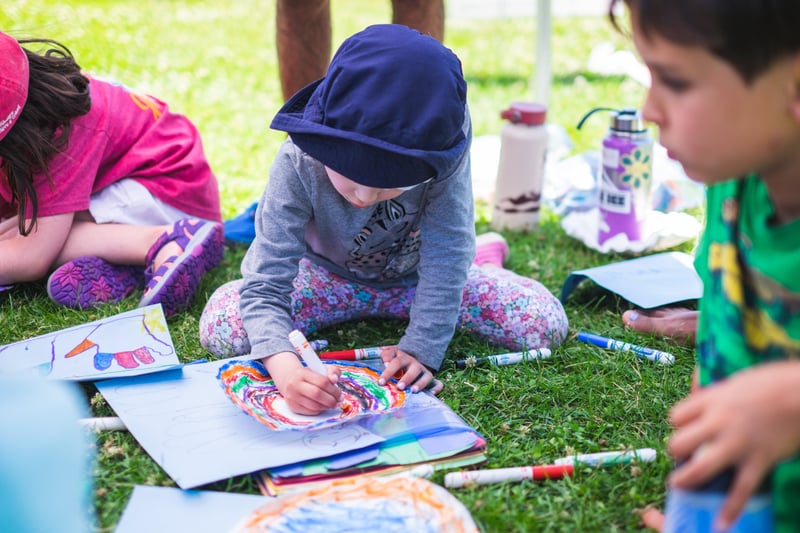 Give the Gift of Food
I may be wrong, but I think one of life's few universal truths is that everyone appreciates food, especially when it's delivered in a thoughtful, personalized way. Chew on these earth-friendly, tummy-loving suggestions for a minute if you're having trouble coming up with ideas:
Cookie recipe in a jar. Sweet bread recipe in a jar. Soup recipe in a jar. Spice mix in a jar. The possibilities are endless! Helpful hint: rather than buying new ones wrapped in plastic at the grocery store, thrift stores are a fantastic place to find mason jars for this kind of project.
Write a gift card for a friend offering to make them dinner on a day of their choice. Or, if baking's your jam (see what I did there?), suggest they cash it in for a homemade baked treat when they're having a rough day.
If you're not feeling overly ambitious in the kitchen, contributing money to a meal at someone's favorite restaurant is always an option.
There is a smattering of other food-themed, low-cost, eco-friendly gifts for this holiday season.
Give the Gift of an Experience
Not to be too corny, but in my humble opinion, creating memories is worth more than any tangible gift you can give. Plus, giving this present involves zero wrapping paper, plastic packaging, or sparkly bags. Peruse these ideas if you're feeling stuck:
Do you know a family who is fortunate enough to live near an Avid4 Adventure summer camp location (premiering in Bend, OR; Seattle, WA and Minneapolis, MN this summer!)? A gift certificate for a week of camp could help instill some life-long, nature-loving values.
Gift cards to classes or workshops that appeal to the recipient are a great way to help someone on the path to learning a new skill or strengthening a passion.
If you get excited about researching outdoor adventures, make that your gift! Planning an outdoor excursion can be intimidating, so put in a little work ahead of time to look up all the pertinent information, let your friends or family members know what to bring for a surprise day in the outdoors, tell them to meet you somewhere, and carpool to an unexplored hiking spot or a previously-unknown section of your city.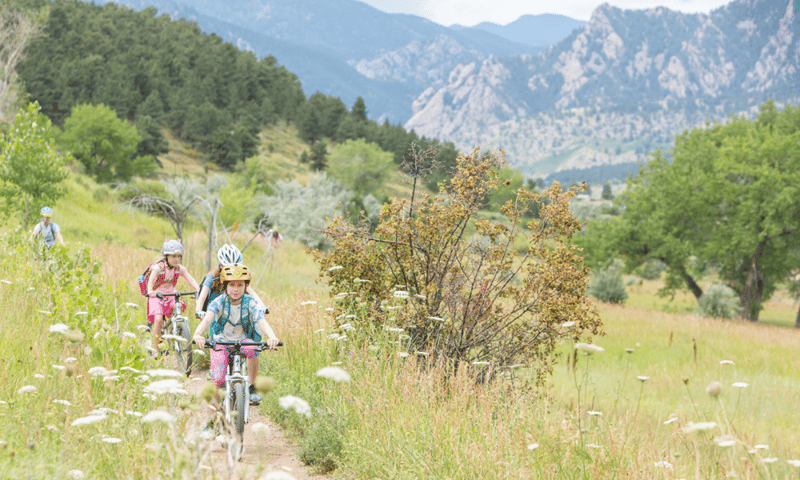 Give the Gift of Gear
There are, of course, a few exceptions to my rule about gathering as little 'stuff' as possible. A year ago a pesky marmot chewed a hole through my favorite turquoise dry bag, and after working as a sea kayak guide this past summer my sleeping pad only stays inflated for about as long as it takes me to fall asleep. But, these are necessary items for life as an outdoor educator and ones that are, needless to say, a bit trickier to make myself. If you'd like to help replenish someone's adventure gear this holiday season without the inherent environmental cost of buying new items, below are a couple of gear suggestions:
There are so many options out there to find second-hand, gently used gear for any outdoor activity. Buying second-hand gear can be a great way to save money and reduce waste!
Avid4 Adventure also has a slew of opportunities to purchase used gear. Camping equipment, bikes, kayaks and SUPs are now available for purchase online with pickup in Boulder, Colorado.
There are plenty of ways to help the environment this holiday season. Are you considering giving your child the gift of experience instead of or in addition to traditional gifts? Take a look at our confidence building adventure summer camps in California, Colorado, Minnesota, Oregon and Washington for a gift that will last long after it has been given. Day Camps and Overnight Camps are now open for registration!