As we get closer to summer, staff are locking in their positions for the coming summer camp season! I recently accepted my position as a camp director, and I can't help but reflect on my first season as a day camp instructor. For me, it was a summer of new beginnings, growth, and a catalyst for launching my career. Here are three takeaways I have from my first season with Avid4 Adventure:
Avid4 truly values their staff and sets them up for success. Before camp, I had minimal experience working with children. I was nervous about whether I had the appropriate skills to lead groups of kids on outdoor adventures without having an extensive background in outdoor education. However, after the thorough training I received and a couple of days on the job, I realized how Avid4's leadership practices ensure that new staff receive the tools necessary to succeed, and staff feel empowered to use their own strengths as well. My directors checked in with me frequently to provide feedback on my professional growth and asked how my week was going with my co-instructors and campers. I felt heard and knew I could always receive an honest and supportive answer in my progress.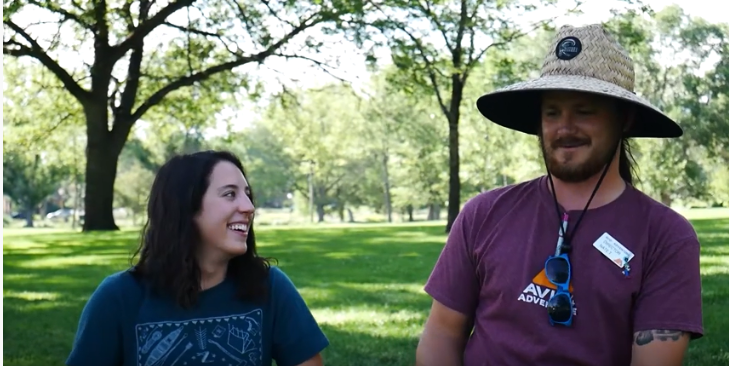 Working with kids is challenging—in the most rewarding way. There were plenty of moments during my first summer where I was out of my comfort zone and in the "growth zone." I grew tremendously as an outdoor professional and honed my group management skills. But what I loved most about spending a summer with kids is that I got to reconnect with my inner child. Being a witness to the pure joy that a child expresses when making their first pedals on a bike, giggling while playing camp games, or forming a new friendship made me realize how important it is to hold onto our authentic selves. I learned that at Avid4 Adventure, I could be both silly and responsible when instructing kids. From doing somersaults with 4-year-olds to briefing older kiddos on a steep section of a mountain bike ride, my summer job helped me hone my risk management skills and find joy in my workplace.
I found my community. I moved to a new state just after graduating college to work with Avid4 Adventure, and the job immediately helped me feel connected in a brand new environment. I found that my coworkers were people who wanted to celebrate the outdoors together and support one another in their personal and professional goals. We would catch every last bit of sunlight after work to go to local climbing crags and go on camping adventures on the weekends. The contagious positive energy of my work community made me feel as though I myself was at summer camp!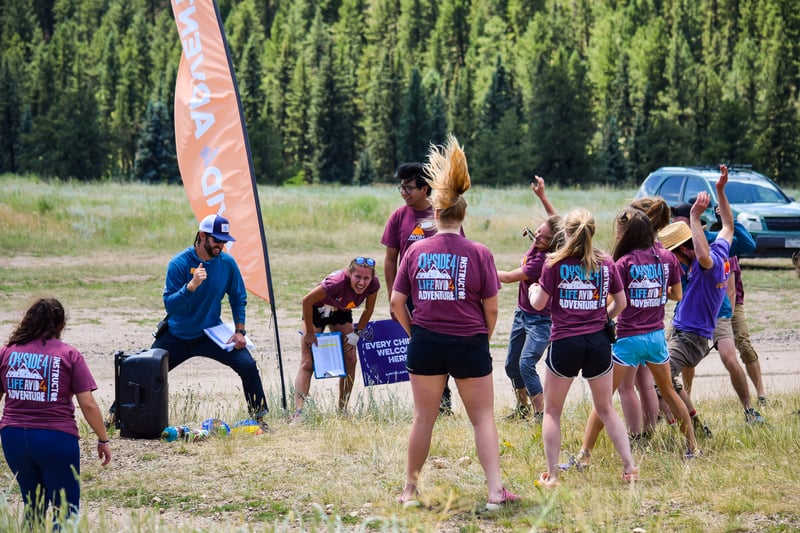 Additionally, as someone who loves to take on new challenges, I quickly learned that Avid4 had plenty of opportunities for professional development, both during and outside of regular work hours. From being trained and assigned as a medical administrator for campers with diabetes or seizure disorders, to attending a natural anchor-building clinic at a local climbing crag, I knew that I could always find ways to add more skills to my outdoor professional toolbox.
For those who have just accepted their first summer job with Avid, I want you to know that you've picked a good one. Avid is by far the best company I've ever worked for, and my first season made me realize how important it is to find joy in the work I do. And even on the most challenging days, I would take a deep breath, look around and remember that I was working in beautiful locations with incredible staff, making a direct difference in a child's relationship to the outdoors. I am psyched to see what this summer brings for our new staff!
About the Author: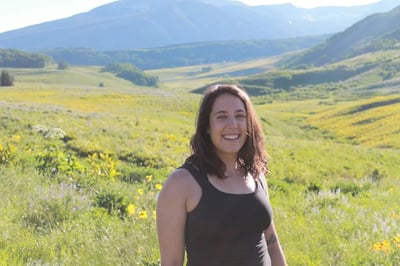 Cassidy Morris will be starting her third year working at Avid4 Adventure and first year as Camp Director in Boulder, Colorado. She grew up in Mammoth Lakes, CA and earned her Bachelor's Degree in Sociology from the University of California, Santa Cruz. Through her school's recreational department, she went on backpacking and climbing trips where she was drawn to the outdoors. Before making Colorado home, she hiked across the Eastern Sierra.
Cassidy is a certified Wilderness First Responder and has experience in multi-day backpacking trips, sport climbing indoors and outdoors, and enjoys long day hikes. She has instructed and supervised Avid4 Adventure Day Camps and School Programs in hiking, biking, climbing, and paddling.
To learn more about our experienced outdoor educator staff who lead summer camps for pre k - 12th graders in California, Colorado, Minnesota, and Oregon, click the link below.