Chances are, you or someone you know has struggled with a form of anxiety, depression or other mental health problems at some point in life. According to the ADAA (Anxiety and Depression Association of America), 18.8% of adults aged 18 and older in the U.S. experience anxiety disorders every year (that's about 40 million) and 6.7% of adults (about 16.1 million) experience depression.1
These statistics do not include rates among kids. According to the CDC, 7.1% of children aged 3 to 17 in the U.S. have diagnosed anxiety (roughly 4.4 million) and 3.2% have diagnosed depression (about 1.9 million).3 Another staggering statistic from the CDC notes a study from 2016 that found 1 in 6 children between the ages of 2 and 8 were diagnosed with a developmental, behavioral or mental disorder.3 Also, as many as 25% of kids aged 13-18 experience anxiety disorders.1 And the rates have increased over time. As well, a recent PBS article mentioned that teen suicides are at an all-time high since the year 2000.4
While these statistics are hard to read, they are important to be aware of. They are more than just numbers. These statistics represent children who face daily struggles that may end up having to endure them into adulthood as well.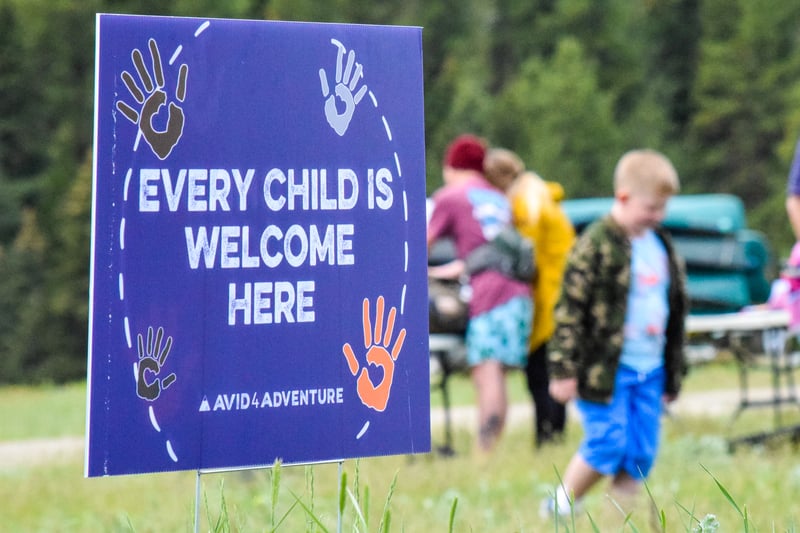 Luckily, there are ways for children (and adults) to manage symptoms, reduce the chances of developing anxiety or depression and improve overall mental health. Below are 9 ways to help.
Eat a balanced and healthy diet rich in vegetables, fruits, whole grains, legumes, nuts and lean protein.5

There is a growing body of research that shows we are what we eat—the foods we choose matter and our diets impact every aspect of our health. The foods we eat literally change the structure and function of our brain.6 Maintaining a diet that is healthy and full of variety can help prevent or reduce the risk of many illnesses, in addition to boosting mental health.



Get enough sleep each night.

In the past, it has been thought that sleep disorders like insomnia or excessive sleep were symptoms of mental health problems. However, more studies are showing that sleep disorders actually may increase the risk of developing depression, anxiety and other mental illnesses. Getting enough sleep may help reduce symptoms and rates of depression and anxiety and improve mental health.5


7 Studies have shown that outdoor exposure even effects childhood brain development!



Get regular physical activity (the real kind that leaves you out of breath and sweaty).

We know this. Getting regular exercise makes us feel good. But research shows that kids who are physically active are less anxious and depressed.8 Make sure your child is getting opportunities to be active—bonus points for being active outdoors like going for a bike ride, playing tag or hiking on a moderately difficult trail.



Make unstructured play a priority.

Play is defined as passing time without a specific purpose. And kids are playing less now than ever before. The pressure to achieve in academics or sports often overwhelm kids' schedules leaving little time to engage in unstructured play. Yet play has many benefits including increased confidence and curiosity as well as improved mental health.



Practice mindfulness.

In the last few years, there has been some exciting research around the powerful benefits of mindfulness. From stress-reduction to treating ADHD, ASD, depression, anxiety and more, mindfulness can be used as a tool to support overall mental health.9



Foster children's sense of belongingness.

Kids want to feel like they are included and cared for by the people they see each day. Make sure that the kids in your life feel like they belong (and are helping others to feel like they belong too).



Teach kids to care for one another. (And stop bullying).

Often "too much screen time" gets the blame for increasing rates of childhood mental illnesses but playing video games with friends is very different from getting cyber-bullied. And bullying can have severe impacts on a child's mental health. It's important that we teach our kids to be aware of and stand up against bullying—whether it's cyber or in real life.



Help set an example for the kids in your life

Do you spend a lot of time on your phone or computer when you're with your kids? Are you eating a healthy diet, getting enough sleep, exercise and time in nature? Are you making time for play in your own life? Are you kind to strangers? Set an example for your children. Intentionally engage with them, consider setting limits on their tablets or phones, spend time recreating outdoors together, make them feel appreciated and set an example for how they should treat others.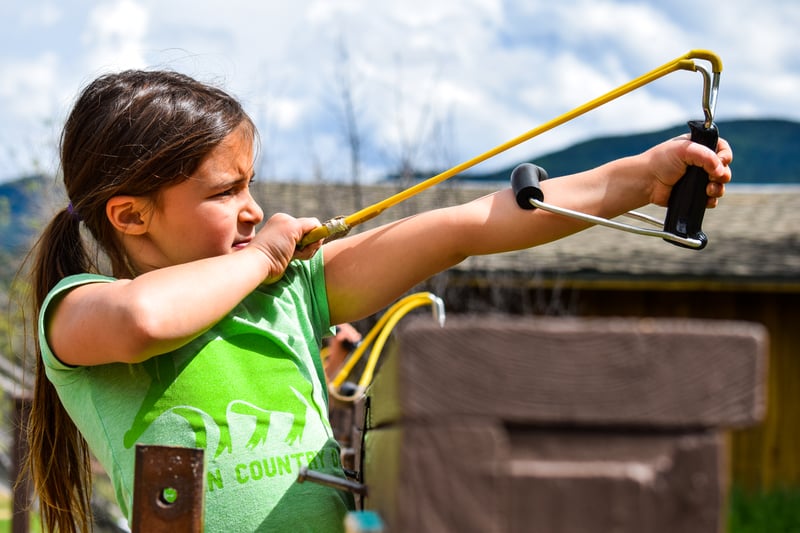 Do you need resources to help your kids choose a healthy, active lifestyle outdoors? We can help! Our summer camps provide kids with an inclusive environment to develop skills to launch them into a lifetime of empowering adventure. They help kids build confidence in sports they can return to for life like hiking, mountain biking, rock climbing and kayaking. Many kids enter our programs having little to no outdoor experience but in as little as a week, they face their fears and undergo serious transformation. Check out our website for information on our programs for pre k -12th graders.
Sources:
1. ADAA Facts and Statistics. Retrieved from: https://adaa.org/about-adaa/press-room/facts-statistics
2. Understand the Facts: Depression. Retrieved from: https://adaa.org/understanding-anxiety/depression
3. (2019, April 19). Data and Statistics on Children's Mental Health. Retrieved from: https://www.cdc.gov/childrensmentalhealth/data.html
4. Frazee, G. and Morales P.G. (2019, June 18). Suicide among teens and young adults reaches highest level since 2000. Retrieved from: https://www.pbs.org/newshour/nation/suicide-among-teens-and-young-adults-reaches-highest-level-since-2000
5. (2019, September 5). Anxiety and Depression in Children. Retrieved from: https://www.cdc.gov/childrensmentalhealth/depression.html

6. Shelhub, E. MD. (2015, November 16). Nutritional psychiatry: Your brain on food. Retrieved from: https://www.health.harvard.edu/blog/nutritional-psychiatry-your-brain-on-food-201511168626
7. Snell, T. L., Lam, J. C., Lau, W. W.-Y., Lee, I., Maloney, E. M., Mulholland, N., … Wynne, L. J. (2016). Contact with Nature in Childhood and Adult Depression. Children, Youth and Environments, 26(1), 111. doi: 10.7721/chilyoutenvi.26.1.0111. Retrieved from: https://www.jstor.org/stable/10.7721/chilyoutenvi.26.1.0111?seq=1#page_scan_tab_contents
8. Physically active children are less depressed. (2017, January 31). Retrieved from https://www.sciencedaily.com/releases/2017/01/170131075131.htm
9. Garey, J. The Power of Mindfulness. Retrieved from: https://childmind.org/article/the-power-of-mindfulness/