School Staff & Teacher Discount for 2020 Summer Adventure Camps
For Immediate Release: The nation's leading outdoor adventure camp shows empathy with educators and school employees by launching a new "We Hear Ya" discount program to remove some of the financial burdens of summer camp.
Living in Colorado, California, or Oregon, it's easy to be passionate about getting outdoors to improve our lives. And of course, as parents, getting our kids outdoors at a young age is perhaps even more important. We all want to do our best to inspire, teach and motivate our children to follow in our footsteps, experience outdoor adventure, and become stewards of the natural resources that make these activities possible.
BUT - Colorado, California, and Oregon are three states with a rising cost of living and relatively stagnant wage growth. This year, all three of these states have seen large TEACHER STRIKES in an effort to increase their salaries. Fundamentally, Avid4 Adventure is a community of educators. We are excited to stand up in support of our fellow educators by introducing a brand new, "We Hear Ya" discount program for all teachers and school staff to relieve some of the financial burdens of summer camp.
Educators will now be able to receive a 10% discount off all 2020 summer Day and Overnight camps for their kids. Educators and school districts can contact Avid4 Adventure at 720-249-2412 or info@avid4.com for details on how to access this discount.
At Avid4 Adventure, we're on a mission to get kids excited and empowered by outdoor adventure so they are inspired to live active outdoor lifestyles. Avid4 Adventure summer Day and Overnight Camps in California, Colorado, and Oregon teach pre-K – 12th graders of all skill and ability levels intentional outdoor sports that they can return to for a lifetime. Through outdoor activities like biking, rock climbing, kayaking, stand up paddleboarding, canoeing and hiking, kids build confidence, learn to take positive risks and are inspired to stay active.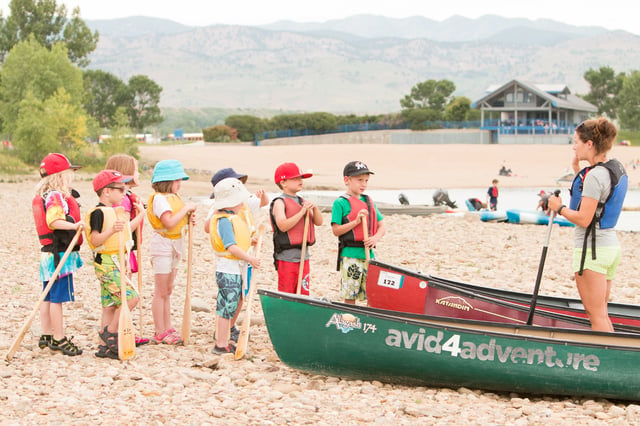 For media inquiries, contact:
Paul Dreyer, CEO
720-249-2412
info@avid4.com