It's a camp thing
Whether you have no hesitations, need a bit of reassurance, or want more information about Avid4 Adventure's Overnight Camp, we've got you covered. We sat down with a veteran sleep-away camper's mom to get her take on residential summer camp to see what she had to say about the experience.
Camp concerns
Whether it's your child's 1st time at summer camp or your child's 5th, there are always concerns. We get it. We do.
When Julie Gooden was looking for overnight summer camps in Colorado for her 11-year old daughter, Ellery, she gave her three choices. Ellery chose Overnight Camp, and she is now a 2-year Resident Camp veteran.
When Julie thinks back to Ellery's first overnight camp summer, she recalls her daughter being mostly excited with a touch of anxiousness. Ellery was used to sleepovers, so sleeping away from home wasn't a concern, but the general unknowns of camp made her apprehensive. Turns out that Ellery's anxiety eased when the Overnight Camp staff jumped in on the very first day of camp with "tell me about yourself" type games to encourage the kids to bond. The children learned about their counselors and other campers right from the start, which, Julie believes nudged them to connect with each other sooner than if they were left to their own devices.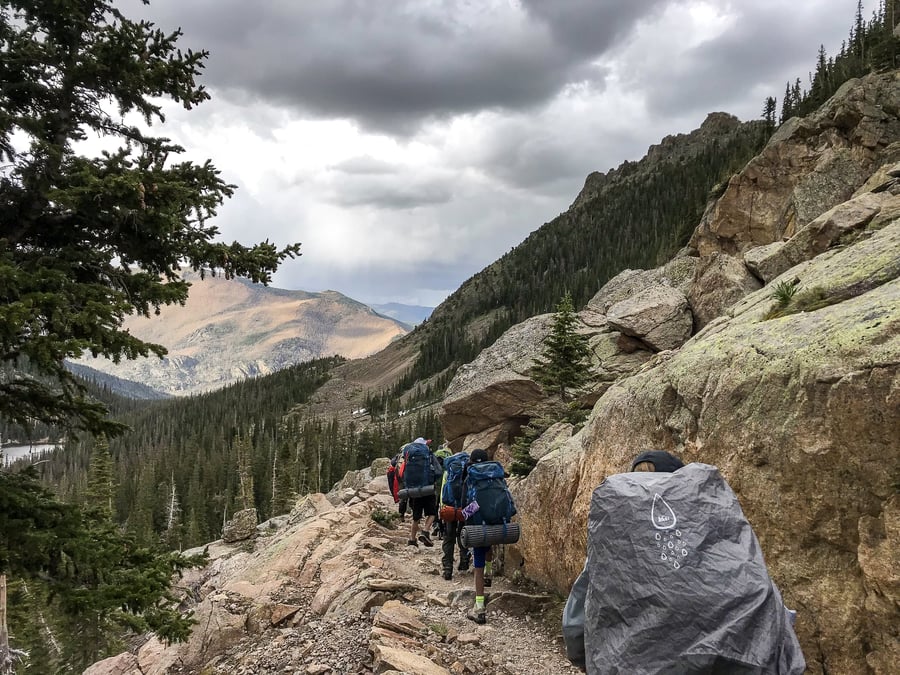 As for Julie, aside from the usual parental anxiety about sending your kiddo to camp for the 1st time, she was concerned that because Ellery was a quiet child, she might get hurt or become scared and not say something to the counselors. At camp pick-up, however, Julie learned that Ellery did feel comfortable with her counselor, Hannah, and she had reached out to her when she was feeling homesick. Hannah and Ellery then sat on the cabin steps and talked about everything from family to living abroad and more.The fact is, as parents we need to recognize it's not unusual for children to get homesick during their first overnight camp experience. The important thing is how the counselors handle that conversation and help your child move through those feelings.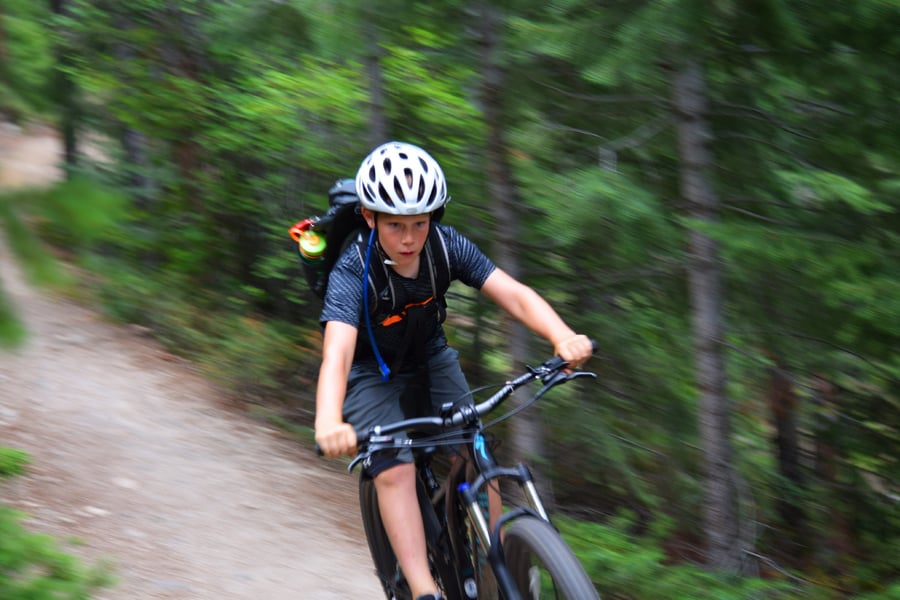 Expectations exceeded
The food, the backpacking trip, and the general adventure of camp were just a few of Ellery's highlights. As parents, though, we want to go a little deeper than meals. We want to know our kids are in more than capable hands, that they're safe, and that no unnecessary risks are taken.
Julie felt Ellery's overnight camp experience didn't just align with her expectations; rather, Ellery's experience exceeded her expectations. Let's face it, camp is an investment, but Julie believes that with Overnight camp, you get a higher quality experience than that of competitive camps. The counselors have exceptional credentials and follow strict protocols. What topped it all was receiving daily pictures of Ellery in her various camp activities. And it's not only one picture, Overnight Camp counselors post anywhere from 20-40 pictures daily of each camper's group. The old cliché "pictures are worth a thousand words" really rang true—that level of communication was enough to make any parent comfortable.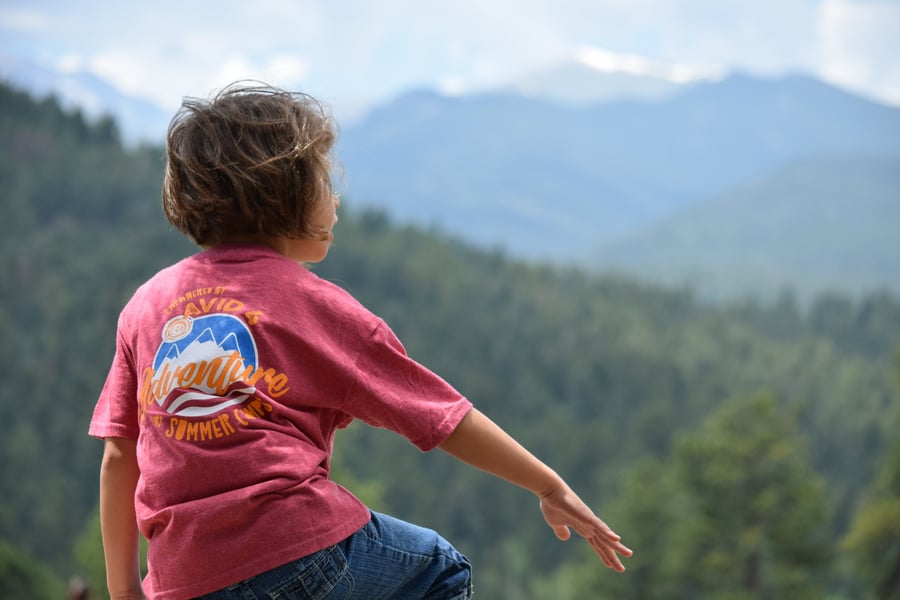 Julie attributes Avid4 Adventure's exceptional camp culture to the Camp Director. As parents, one of the top things we should research when selecting an overnight camp for our child is its leadership. Julie shared a specific story about the Camp Director. Ellery had 5 self-addressed note cards to use at camp, and she sent the first note to her parents on day 1, saying that camp was great, and that she couldn't wait to come back. The subsequent notes to grandparents each had varying hints of homesickness….Naturally, Julie was concerned and emailed the Camp Director. He immediately responded, letting her know the kids were out backpacking and due back the next day but the camp director didn't wait for the group to return-- he went directly out to the backpacking site. He met up with Ellery to ask her how she was feeling about her camp experience. She shared, "I was really homesick, but everything is great, and I'm over it now." the Camp Director called Julie immediately after this exchange to fill her in. Julie was impressed by the Camp Director's level of responsiveness and attention to Ellery. When our children are away from home, we need to feel confident that camp staff will listen deeply to any of our concerns and provide the detail we need.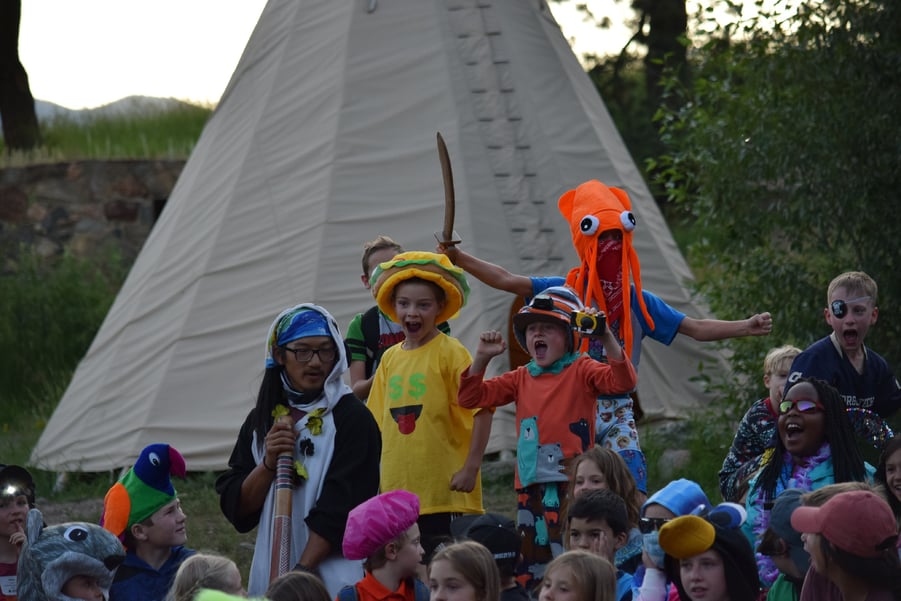 Reluctant parents
When asked what she would tell reluctant parents about overnight summer camp, Julie talks about how Ellery thrived at Overnight camp. She earned a "most leadership skills" award during her time at camp. Julie believes that at Avid4 Adventure, campers are taught to be independent thinkers and to learn how to take healthy risks in order to grow in both skills and confidence within a safe environment.
If you're wondering how Ellery was at camp pick-up, she was full of smiles, hugs… and even a few tears. The tears, it turns out, were because of how much she was going to miss her time at camp.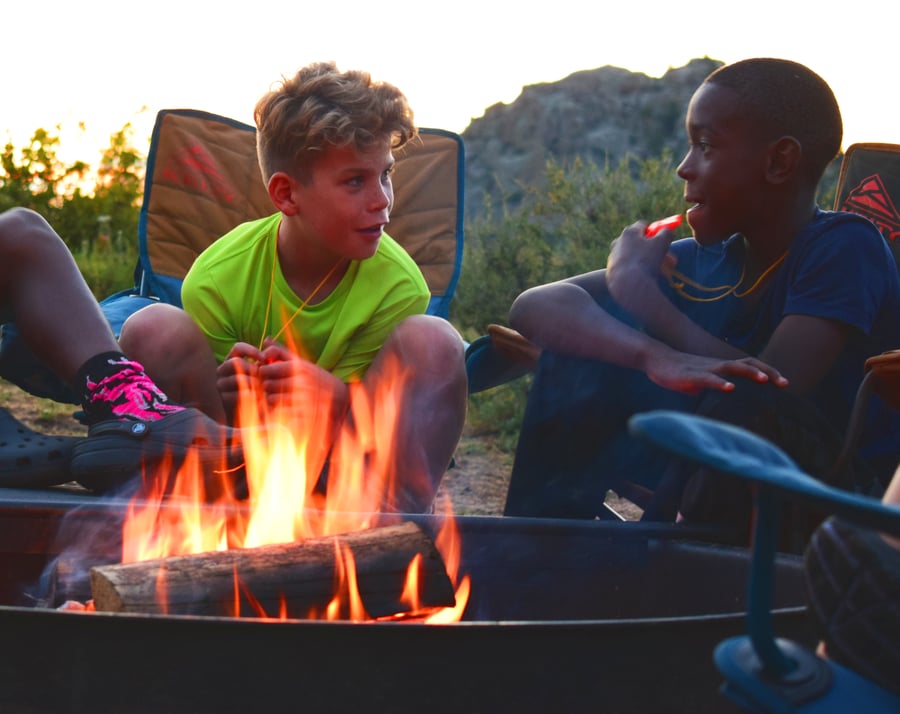 To learn more about our resident camps for 2nd-11th graders, click the link below.