Helping Kids Stay Active Outside Year Round
Does outdoor adventure have to end after the summer camp season is over? No! In fact, the adventure is just beginning. Summer camp can help your child to learn skills and feel excited about getting outside. However, that doesn't mean it all has to end once August rolls around. In fact, the adventure is only beginning for your child and with endless possibilities for exploration all year long. Here then are some thoughts for helping kids stay active outdoors after summer camp.
Why It's Important to Get Outdoors All Year Long
First, let's consider why it's important to get outdoors all year long. In addition to all of the great mental and physical health benefits of getting outdoors, it can be boiled down to the first core value of Avid4 Adventure: Live Fun! Why should fun just be limited to the summer? Having fun outdoors is something that you can do regardless of what time of year it is. At Avid4 Adventure, we want your child to get outside, no matter the season. That's because we like to get outside during the "off season" and play too! Whether it's desert camping in Utah, Colorado skiing in February, or going for a bike ride on an Autumn day, there's no limit for the amount of stoke potential all year long.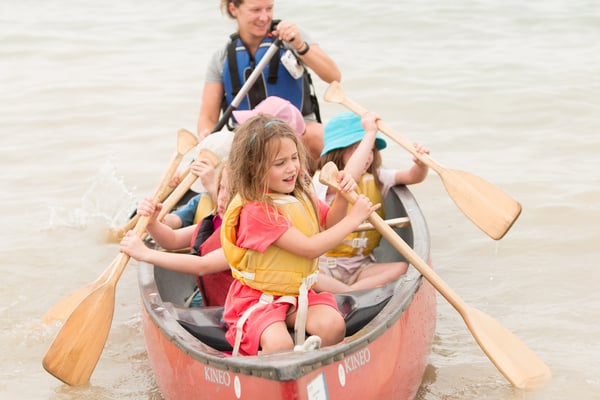 Start with What They Know
Did your child attend Survival Skills camp this summer? Great! Why not go on a hike together as a family? Even better, ask your child to lead the hike or to teach you something they learned from camp. For example:
Identifying plants or animals
What to do if lost or confused
How to start a fire (in a designated fire ring, of course!)
Regardless of the activity or time of year, consider ways that you can incorporate outdoor adventure together as a family and help them continue their learning from the summer.
What to Do When Winter Sets In
Getting outside after camp in late August, September, even October isn't too hard. However, what happens when winter arrives? Winter can present a whole other set of challenges. Of course, there is the cold, snow, and limited daylight. Yet, that doesn't mean that your child has to spend the winter months cooped up inside. Perhaps they already ski or snowboard, which helps. But what else could your child do? Consider these ideas:
Snowshoeing
Cross-country skiing
Building a snow shelter in a field or open area
Camping in a cabin or yurt
Following animal tracks in the snow
Sledding
Making s'mores (classic!)
For more resources, see our lists of fun things to do in winter for the whole family in Colorado or winter activities near the Bay Area of California.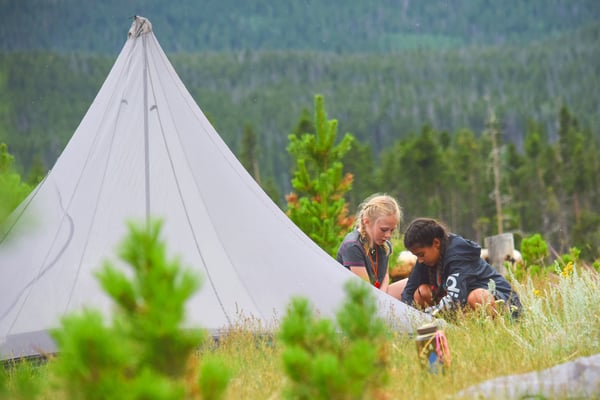 Finding New Outlets for Summer Activities
Even in winter, it's still possible to feed the need for those summer sports. Let's say that your child really got into rock climbing this summer. But what are they to do once the summer is over? What about joining a rock climbing gym? Many gyms have classes and teams for kids to participate. Also, it can be another opportunity for the family to do something fun together. But what about paddling? Many paddling and boating clubs hold winter pool sessions (usually at a rec center) to help boaters keep their skills sharp, such as their roll. Check in your local area to see what's available.
When your child attends a week of summer camp at Avid4 Adventure, our hope is that they will leave feeling excited and capable of being outside. That's why another of our core values is Live Empowered. This includes feeling confident about getting outdoors no matter what time of year it is. Of course, when they are younger your child will need some help. However, as they grow older and independent, they will be able to have more of their own adventures. This means more opportunities to be "Outside for Life."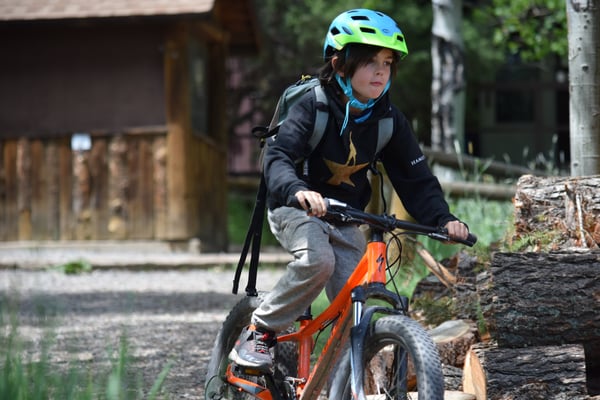 To learn more about how we help get kids "Outside for Life," click the link below.