Every year, my parents ask me what my kids want for Christmas. Of course there are plenty of toys and games on their ever-growing wish lists that I could tell them to buy, but I always feel like they have way too many toys. I wished there was something more meaningful and lasting than just more plastic.
One friend shared with me that instead of toys, that she always asks her parents to give her kids gift certificates for activities, such as afterschool programs and summer camps.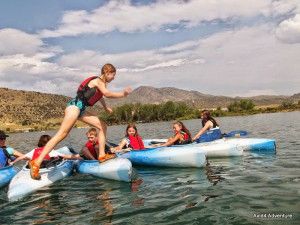 I loved this idea, and my parents loved it too. It was a way for them to give something that they were excited about, and that they knew would have lasting benefits for my children, instead of a toy that might be forgotten in a few weeks. The gift of summer camp lasts throughout the seasons and allows for an powerful experience of growth, long after the holiday season has ended.
Harriet Lowe, editor of Camping Magazine, agreed. In her article,"What Greater Gift Than the Gift of Camp," she writes, What an amazing investment we [grandparents] are making in their future! What special memories we are providing them! What else could we, as grandparents, give our grandchildren that would offer them more with such extraordinary rewards?"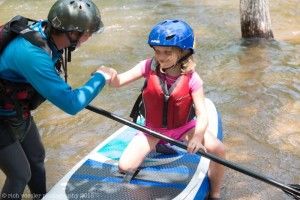 If you're trying to think of gifts for your kids, consider the gift of Avid4 Adventure. We teach every kid—from first-time adventurers to experienced athletes, from pre-K through 12th grade—how fun and empowering being active outdoors can be. As they hike, bike, climb and paddle, kids build lasting skills and newfound confidence, igniting a passion for being active that lasts their whole lives.
If you want to find something for your child to unwrap to go alongside the gift certificate, consider buying something that they'll need for camp. Here are a few ideas, or check out our Summer Camp packing list:
Flashlight or Headlamp
Sleeping Bag and Sleeping Pad (for overnight camp)
Rain Gear (poncho or coat/pants combination)
Hiking Boots
Backpack
Fleece Jacket or Vest
Medium Weight Jacket
Families and Kids love Avid4 Adventure
For more tips to get your family active outdoor, "Tips and Tricks for Getting Your Family Outdoors, Active and Healthy"
Learn more about our Outdoor Summer Camps today!