You've probably heard us sing the praises of our exceptional staff before. And while we pride ourselves on finding the most passionate, dedicated, talented adventure educators around to join the Avid4 Adventure team, that's only the first step. We don't simply hire great folks and ship them off to camp. Instead, we welcome them into a community full of opportunities to learn, build new skills and advance their careers. Here's what we offer every Avid4 Adventure instructor:
Staff Training
Before camp kicks off in the summer, we hold a mandatory weeklong training for new staffers working at our day camps in Colorado and California and a two-week training for our Colorado overnight camp staff. As our CEO Paul Dreyer puts it, "staff training is the most important week of the year"—which is why the organization puts so much time, energy and passion into it.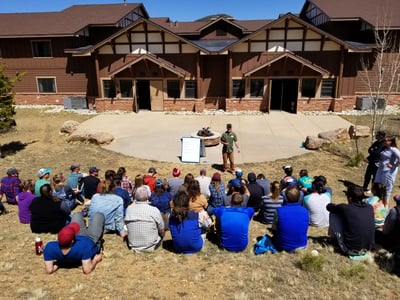 Training starts with something we call "Avid 101" and ends with "Avid 201." These bookended sessions cover our mission, goals, core values and how we approach outdoor adventure—challenge by choice, positive risk taking, clear communication and much more—giving our staff a big-picture idea of everything it means to work at Avid4 Adventure.
Everyone attends focused trainings on the skills and safety associated with each of our core sports (biking, hiking, paddling and climbing) and those who will be operating our vans spend a day and a half honing their driving skills. Some receive additional training in preschooler support, whitewater paddling, skateboarding or lead climbing or biking, depending on who and what they'll be teaching. Once they've been trained, we thoroughly test their skills to ensure they're ready to teach what they know. While training looks a little different for each staffer, they all emerge fluent in Avid4 Adventure's values and equipped with impressive new skills.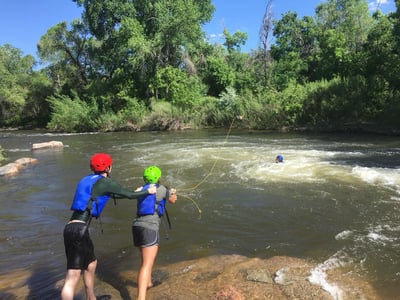 Summer Adventures
Our mission is to empower everyone at our camps to live an active life—not just kids, but staff as well. That's why we make our professional-grade gear available to staffers on evenings and weekends during the summer so they can learn from their peers and facilitate their own development, mastering a particular climbing hold, for example, or taking on increasingly challenging mountain bike rides. We also offer clinics throughout the camp season to teach specific skills staffers may want to practice or try for the first time, from rolling a kayak to setting a climbing anchor to fine-tuning biking skills.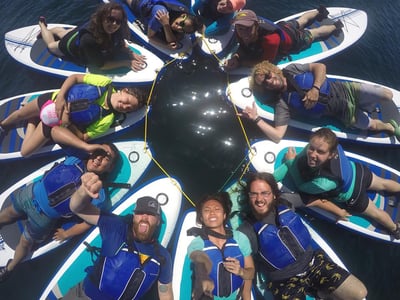 Year-Round Professional Development
Beyond the summer months, our staffers have plenty of opportunities to learn about the year-round aspects of our business. This focus on professional development is an essential part of Avid4 Adventure's DNA. "As we grow," Paul explains, "we want our staff to grow with us, becoming leaders at our company and in the outdoor industry, people who know the business inside and out, who have sweated at camp in the summertime, but also fully understand what happens behind the scenes." To that end, we run monthly Best of Business webinars to shed light on how we manage risk, develop core values and manage staff, to name just a few recent topics. We're also in the early stages of developing something we're calling the Avid4 Training Institute, a whole new approach to training and supporting our staff (stay tuned for more details).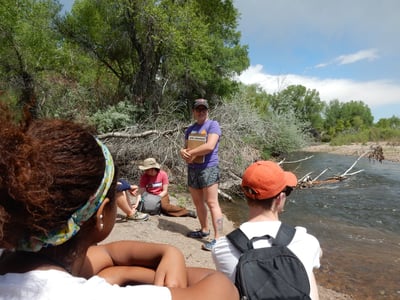 --
Like our campers, our staff members come to us with different levels of experience—it's our job to help transform their enthusiasm into solid skills they can use at our camps and throughout their careers. And we're never prouder than when we can share success stories of people like Ryne Willis, who came to us six years ago with almost no outdoors experience. He started the summer as an after care supervisor, but after a lot of training and practice, ended it as an instructor. He came back the next summer as an instructor and the one after that as a camp director. Now he's one of our regional managers, overseeing four day camps and events. He is also an avid paddler, climber and biker!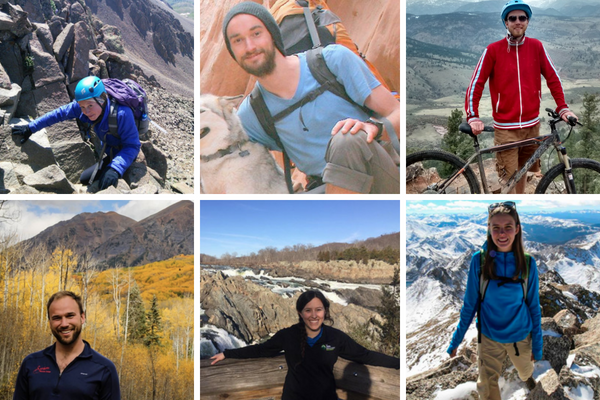 It simply goes to show that when you embrace the transformative power of outdoor adventure—and plenty of professional development—anything is possible.