Hello Friends of Avid4 Adventure,
This is Paul; I have the great pleasure of serving as CEO here at Avid4 Adventure.
It's official - Avid4 Adventure summer camps are coming to Portland, Oregon in 2019! When we started in Boulder, Colorado in 2004 with just a few small groups of kids, we were driven by a vision to run camps that empowered kids to choose active outdoor lifestyles. Over time, the need for kids to spend time away from screens, live healthier lives, and learn to care for our planet has only grown. All regions of our country continue to see similar trends of kids increasing screen time, decreasing funds and opportunities for outdoor play, and a deprioritization of protecting open spaces.
When we expanded our summer camps to the California Bay Area in 2012, we made the commitment to be a bigger part of the solution that helps kids confidently live more active lives and value the outdoors. Opening camps in Portland is a natural extension of that mission. Simply put, more Avid camps means more kids and families outside. However, the intentions behind growing extend beyond our campers and their families. We love supporting professional opportunities, and more Avid means more jobs - hopefully for former campers! We aim to be an organization where those who aspire to be outdoor industry professionals can receive the best quality training. As we grow, our goal is to also be a model for other social venture businesses on how to expand sustainably.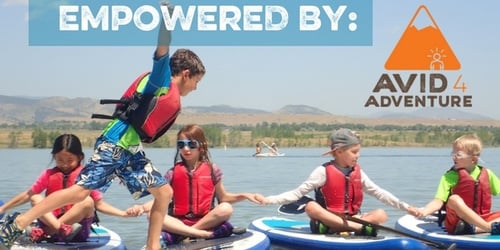 We will always prioritize quality over growth. Next summer in Portland (and at every Avid camp), kids and parents will experience our signature small group size, world-class staff, authentic outdoor recreation and gear, and customer service that exceeds expectations. We are proud to have been recently selected to be one of only 25 companies to make it on the Forbes Magazine 2018 Small Giants List. Mostly, we're proud to have inspired kids and staff who never considered themselves to be outdoorsy to find their footing and joy in outdoor adventure—and to have introduced those who already live an active life to new adventures and skill levels.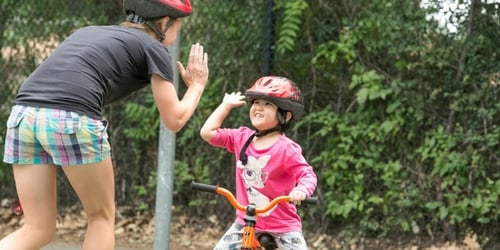 We know that expanding into a brand new region of the country is a BIG deal. To me, it is pretty similar to when your child gets a brand new mountain bike. There are 3 main things that a kid wants to do after getting a bike. First, they just want people to know - "Hey, look at my cool, new bike!" Second, they want to use their bike with a friend - "Hey, wanna go for a ride?" And third, they hope that their new bike will help them make connections with new friends and new lands.
In the same vein, we have three ways for YOU to be a part of this latest growth at Avid4 Adventure. Find everything you need to stay in the loop and be involved on our Portland Camps page:
Check it out!

Visit our Portland page below to see our new location details as they develop.

Come for a ride!

If you are interested in working at our camps in Portland or have a direct way to support our expansion (school facilities contacts, marketing contacts) in Portland, then please give us your contact information on our Portland camps page.

Tell your friends!

Share this news on Facebook, Instagram, and LinkedIn with your communities.
The adventure continues in Portland - thanks for coming along!
Paul Dreyer, CEO