A Life-Defining Experience: Looking Back on Summer Camp as an Adult
Summer camp always seemed to evoke a hodgepodge of emotions for me as a kid. There was the excitement for trying new activities, meeting new friends and learning new skills at camp combined with the fear of failure, not fitting in and the unknown. As the school year crawled at a snail's pace to end, I could not wait for the final bell ring, bust out of the red metal doors and throw dozens of pages of schoolwork in the air (like I had always seen in the movies).
But the school year never ended quite that way. While signing "HAGS" (have a great summer) across yearbooks, I quickly learned about the adventures my peers were having over the summer. Some were spending all day sitting in front of the television, finally beating Goldeneye on their Nintendo 64 while others were traveling abroad to the beaches of Spain with their family. In those moments, it was easy to feel disappointed. After all, what did I have to share? I was going to summer camp, all summer, for as many summers as I could count. Sure, you could say I was jealous.
I grew up in a family where camping outside sounded more like a punishment than a pleasure. My exposure to the outdoors was limited to family BBQ's and walking tours of historic battlegrounds.
Looking back on summer camp as an adult, I have a new appreciation for the rich experiences and personal growth I went through. In reality, going to summer camp every week of every summer let me break free, act wild and relish in every small moment.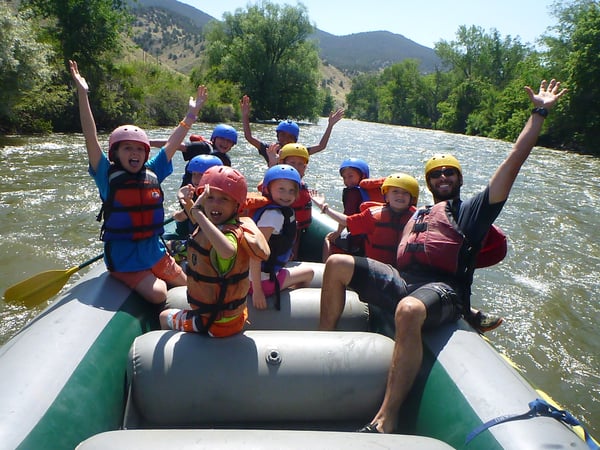 Summer camp exposed me to long days outside, new wildlife—from furry to slimy and getting dirty head-to-toe while exploring the woods and creek for days on end. Looking back on summer camp as an adult, I have come to see that those long days in the sun inevitably birthed and fostered my love for the great outdoors, and for that I am eternally grateful.
I remember it all so distinctly: reuniting with old friends and meeting new friends from different schools, building forts with only the supplies mother nature left us and canoeing until we landed on the deepest swimming holes. I remember day long capture the flag tournaments and learning how to determine if a plant was poisonous. Even the less pleasant memories bring a smile to my face, like improvising when a thunderous storm rolled in and walking in the ankle deep mud after. Every little experience deepened my love for the outdoors.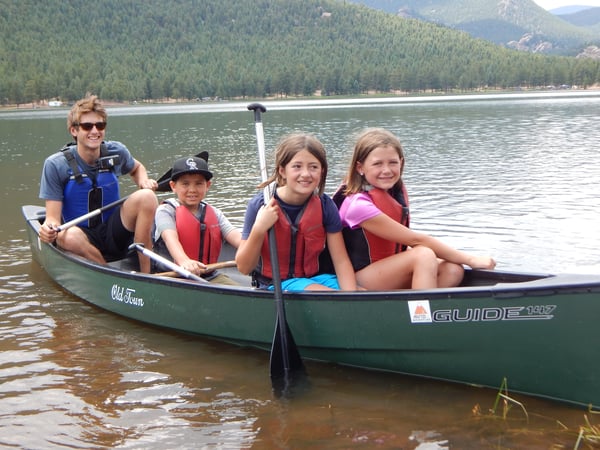 Summer camp shaped who I am today. Had I not gone, my life would look a lot different. I wouldn't have moved to Colorado to chase the mountains. I wouldn't have spent college ski instructing at Breckenridge. I wouldn't have used my entire savings to learn glacial mountaineering on a NOLS course. And I wouldn't have sought out a job with Avid4 Adventure.
Honestly, I don't even know what I would be doing on the weekends if I never fell so deeply in love with being outside. No more hiking. No more biking. No more skiing. No more backpacking.
Looking back, I can't say I am jealous of my friends who traveled abroad or sat at home. Though their experiences were rich in different ways, my experience felt tailor made. Lucky for me, I spent my summers at summer camp and live a life of adventure everyday because of it.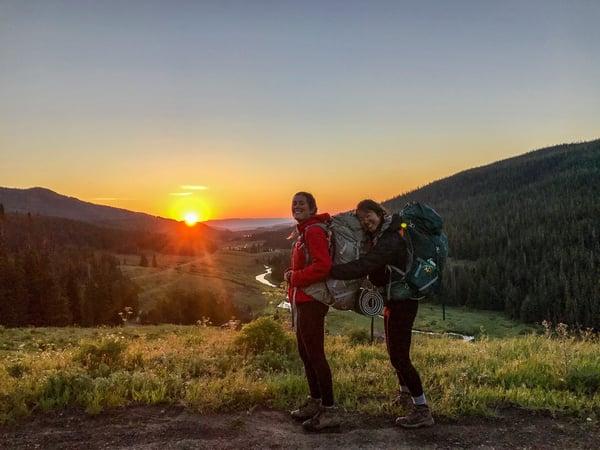 Give your child a chance to live a life of adventure with Avid4 Adventure Day and Overnight Summer Camps in California, Colorado and Oregon where kids take on new challenges in outdoor sports like kayaking, canoeing, mountain biking, rock climbing, whitewater rafting, backpacking and more. Click the link below to learn more.