I'm impulsive. I act quickly on gut feelings and am known to make aggressive decisions, seemingly on a whim. Without a doubt, my hasty actions have been somewhat of an Achilles Heel for me, leaving me in sticky situations from time to time, but my intuition isn't always off-center. In fact, some decisions I have made out of impulse have led me down a new path in life—falling in love with new experiences and pushing myself to limits I previously thought to be insurmountable.
Without a doubt, signing up for my first trail running race was an act of impulsion. While sitting in my cubicle, daydreaming about mountain adventures while scrolling through social media, I landed on an advertisement for the Arapahoe Basin Cirque Series race in Colorado. Naturally, I clicked the ad. The page presented picturesque views of runners summiting some of my favorite ski slopes. The Arapahoe Basin, or more informally known as A-Basin, race was 6.8 miles with 1,890 vertical feet plus a free hat for all racers (I'm a sucker for free swag). I had to sign up.
Without hesitation, I registered for the August race in early April. Surely I could turn myself into a trail runner by then, right? Did I forget to mention that I had never run on a trail prior to registering? Well, I hadn't, but how hard could it be? I was already an avid runner, hiker, and backpacker so I assumed trail running was just a combination of the three. I was as wrong as a Magic 8-Ball prediction.
But with impulsiveness comes stubbornness. Or you could more eloquently say the Peter Parker proverb, "With great power comes great responsibility" kicked in. It was in my power and therefore my responsibility to conquer this race. I was determined to shift gears from my usual flat concrete routes to exponentially harder uphill and rocky routes. I began training in May and it was a journey filled with blood, sweat, and tears. I literally bled with each fall I took, I sweat in the simmering heat, and cried regularly out of defeat. It seemed the only thing I was getting good at was falling as roots and rocks went out of their way to trip me under the fierce summer sun that only added insult to injury. My introduction to trail running was… humbling.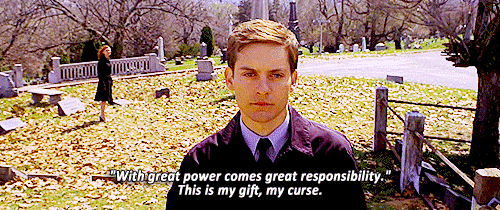 As race day quickly approached, my nerves began to reach an all-time high. I had stuck to a fairly consistent training schedule but feared I was ill-prepared. Was it fear of the unknown, failure, or the combination of the two? Some days I felt like an olympic athlete ready to compete in the Tokyo 2020 Olympics, while other days I felt as clumsy as a toddler learning to walk.
On the eve of the race, I sat down with the biggest Hawaiian pizza I could order, for pre-race carb loading (also because I love Hawaiian pizza). As I gluttonously downed as many slices as possible, I asked myself if I was really ready for this race. The last thing I wanted was to let myself down and not finish. I wanted to bail. I didn't even care about the free hat anymore. I felt discouraged, defeated, and really full from all the pizza I ate.
Nonetheless, the Peter Parker in me rose to the challenge. It was a cold, rainy race day and my nerves continued to set record highs. Everyone around me was outfitted in the latest and greatest gear, I didn't look the part. I had to remind myself of the goal I set out to achieve: finish the race. That's all—just finish. There were no medals or awards coming my way, just the gratification of completing my first trail race. With that achievable goal in mind, I lined up towards the back of the group and waited for the start gun to sound off. In the blink of an eye the race started and the rest is nothing but a fond memory. I accomplished the impulsive goal I set out. I finished my first trail running race. It was everything short of glamorous and there were many moments when I looked like a fish out of water but this one impulsive decision blossomed a burning love for trail running.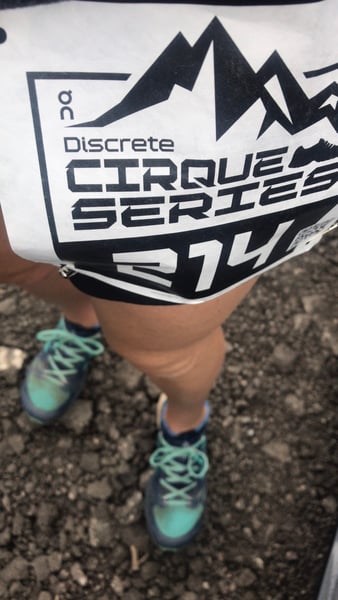 There's a time and a place to be impulsive, to follow your gut. If done right, you may learn a lot about yourself, you may even fall in love with something new, but if done wrong, you may face serious consequences. For me, I'll continue to be impulsive about trying new things (the right way), traveling to new places, and stepping outside of my comfort zone. You never know how you feel about something until you step up to the challenge and give it a try. You may even get a consolation prize, like a free hat, as a daily reminder of your accomplishment.■
At Avid4 Adventure summer camps, our goal is to empower kids from Pre K - 12th grade, beginner to expert, to step outside of their comfort zones. Using our time-tested curriculum, experienced instructors like Molly teach kids sports like kayaking, mountain biking, rock climbing, hiking, stand up paddleboarding and more. Kids build confidence and learn to take positive risks that they're comfortable with. They come away with outdoor skills and memories that last a lifetime.
About the Author:
Molly grew up exploring the woods and creeks around her home in Pennsylvania. She fell in love with the outdoors after a few trips to the Poconos. While in college at CU Boulder, Molly spent many days hiking, skiing and exploring all that the outdoorsy city had to offer. She spent three years after as a multi-sport instructor at Avid4 Adventure. Now she spends her free time trail running, back country skiing, mountain biking and stand up paddle boarding with her dog.