You probably already know that Colorado Mountain Camp (CMC) is an immersive overnight camp experience that introduces kids to a range of skill-building, confidence-bolstering outdoor adventures. But what you may not know about is the other side of CMC: the quintessential overnight camp traditions and unforgettable ceremonies that make up our camp culture—some passed down from year to year, and others each new batch of campers can leave their personal stamp on.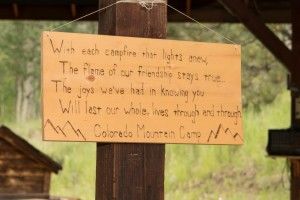 The first day is action-packed
The memory making starts first thing when kids arrive at summer camp. They get settled into their cabins and come up with cabin contracts—rules to govern their time at camp that the whole group agrees to. But mostly, the first day is filled with high-energy games and activities, followed by the chance to refuel at dinner with an all-you-can-eat pasta feast. After dinner, all of our camper groups—with wilderness-appropriate names like Chipmunk, Raccoon, Mountain Lion or Bear—gather around the campfire for counselor-led skits and games, plus the introduction of each group's own unique chant or cheer. Kids spend that first day so joyfully engaged (and full of comfort food) that they don't have a spare minute to feel homesick.
Colorado Mountain Camp core values
From that day on, camp traditions are woven into everything we do at camp. A lot of them are rooted in Avid4 Adventure's core values—live fun, live environmentally connected, live truth, live smart, live beyond expectation, live empowered, live balanced, live community—which we explicitly focus on throughout the camp session. We recognize campers who showcase specific values each day at dinnertime ceremonies, and award special pins at the end of the session to campers who really stood out as embodying particular values.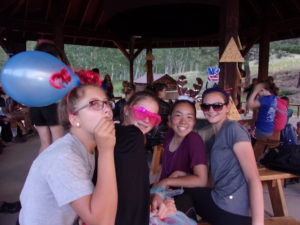 Sweet surprises and end-of-day fun
We also have some sweet surprises in store for groups that exceed expectations. Our teen leadership campers often head offsite for post-expedition ice cream sundaes with the camp director, while 7th and 8th graders have been known to partake in some pretty delicious root beer float parties. 2nd – 6th graders may have the chance to participate in cookie raids, clandestine missions to the kitchen to ambush a batch of freshly baked cookies while the chef's back is turned.
Every night after dinner is a different all-camp activity, from skit nights and any-talent-goes talent shows to counselor hunts (a hide-and-seek/tag hybrid where every counselor is worth a different number of points) and wacky Olympics, where the events range from ropes course challenges to table setting.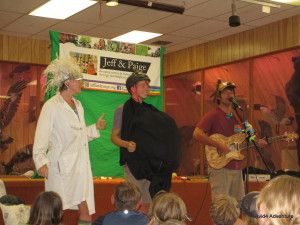 Our special closing ceremonies
The last night of camp brings our most momentous—and mystery-shrouded—camp tradition: the closing ceremony. While we can't divulge too much, we can say that it involves secret locations, symbolic face painting, storytelling and a very important pin presentation. The event culminates around the campfire with the ceremonial burning of the totems each group has built throughout their session at camp, followed by a slideshow of favorite moments. Meaningful and emotional, it's something kids look forward to all session long and look back on for years to come.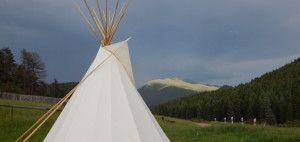 Whether it's more solemn rituals like helping to unfold and raise or lower and fold the camp's flags, or silly customs like crazy utensil dinners (eating with rolling pins and whisks instead of forks and spoons), CMC traditions are an indelible, unifying part of the camp experience that build lifelong memories and lasting friendships.
See more photos and videos of traditions or read more about overnight camp from a mom's perspective.