At Avid4 Adventure, we hope to inspire kids to be active outdoors for the rest of their lives. And one easy way to make that kind of outdoor adventure a lasting habit is to get the whole family involved. Not sure where to get started? We're here to help! Check out our recommendations for local outdoor recreation areas that are perfect for getting the whole family hiking, biking and paddling together, and possibly add a few of your favorite local outdoor activities for families in Los Gatos.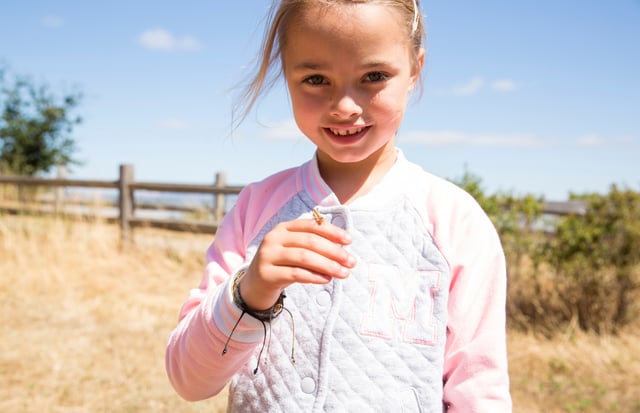 For beginning/younger hikers (K – 1st grades)
Situated in the Santa Cruz Mountains and full of towering redwoods, Sanborn County Park is an ideal destination for hikers of all ages and levels, featuring plenty of parking, restrooms and picnic areas. We like the Nature Trail near the main parking lot for our littlest hikers—an easy one-mile ramble through the forest that offers ample opportunity to check out flora like wildflowers and fauna like newts and salamanders (don't forget to look under logs!).
For intermediate/older hikers (2nd – 4th grades)
For a more intermediate-level hike, try the Sanborn Trail. Just left of the visitors center, the trail starts out paved, then winds up into the hills. You can create an out and back trek of your choice, depending how long and how steep you want the day's hike to be. However far you go, you'll enjoy some gorgeous redwood scenery.
For intermediate – advanced/older hikers (5th – 7th grades)
Give your family a real challenge with the San Andres Sanborn Loop. This 4-mile loop includes 1300 feet of elevation gain and lots and lots of switchbacks. A great choice for older kids with more stamina, it gets your blood pumping on the way up, then rewards you with a more peaceful descent through the woods on your way back to the parking lot.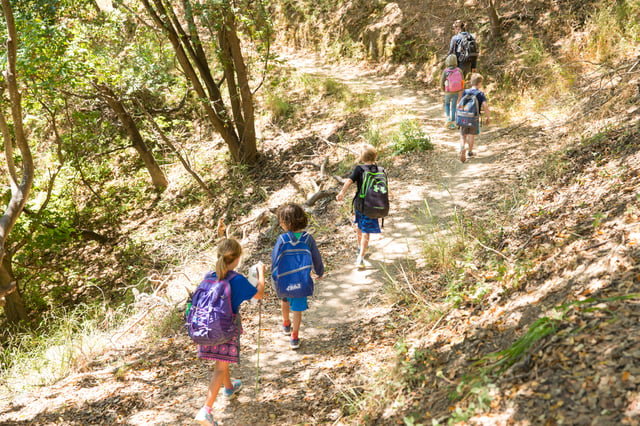 Mountain Biking
For beginning/younger bikers (K – 1st grades)
Wide, paved and winding through plenty of lovely scenery, the Los Gatos Creek Trail is a perfect choose-your-own-adventure ride for beginning bikers. While the trail has a number of access points, we like starting in Vasona Lake County Park, which features ample parking, bathrooms and picnic areas. Ride as much or as little as you want, enjoying views of geese in the park and pedal boats in the lake alongside you.
For intermediate/older bikers (2nd – 4th grades)
A number of excellent intermediate mountain biking options await your family at Santa Teresa County Park, a beautiful, open, grassy spot in the hills just south of San Jose. Try starting your ride from the Pueblo Day Use Parking Lot (where you'll also find bathrooms and picnic tables). From there, take the Pueblo Trail to the Mine Trail which loops back to the Pueblo Day Use Area. The terrain is varied—from flat fire roads to hilly dirt trails—so there's a little something for everyone (and options to add on additional loops, if you so desire).
For intermediate – advanced/older bikers (5th – 7th grades)
Despite its name, the Fremont Older Preserve is on this side of the Bay, not far from Cupertino. The 739-acre open space preserve is a destination for bikers, hikers and horseback riders, so be prepared to share the trails. The 2.8-mile Seven Springs Trail loop makes for a fun, challenging ride, starting with a fairly steep incline and including lots of single track stretches throughout. You'll enjoy stunning views of Santa Clara Valley and plenty of wide open spaces—be sure to sunscreen up before your ride.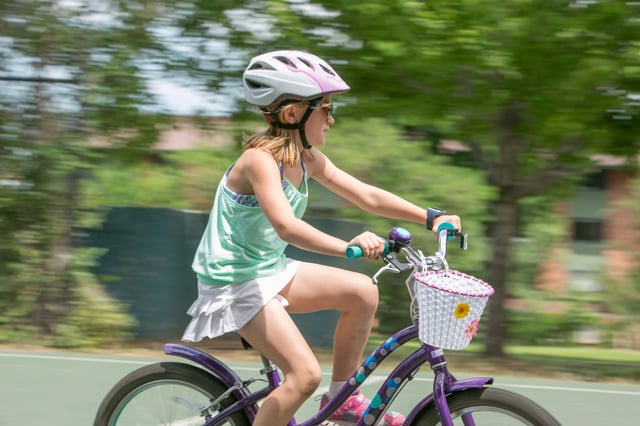 Paddling
Located in Vasona Lake Park, full of trails, picnic spots and 45 acres of lawn, Vasona Lake is a fun, easy place to hone your paddling skills. While they don't allow outside watercrafts, Los Gatos Recreation rents kayaks, canoes, stand up paddleboards and more (along with life jackets) starting in April.
If you have your own vessel and prefer a slightly more rustic paddling experience, take to the water on Lexington Reservoir, from the boat launch located near the dam. Surrounded by gorgeous scenery, the 338-acre reservoir is smooth, peaceful and generally uncrowded. Note that the park has a lake use and vehicle entry fee.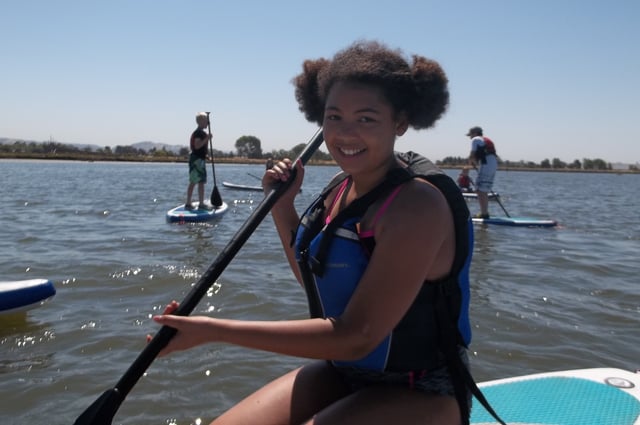 However you like to adventure, there's sure to be an outdoor recreation spot near Los Gatos to satisfy your whole family. The benefits of getting outside as a family outweigh the challenges of planning recreation days & hopefully these above tips help! Do you have any local outdoor recreation activities in Los Gatos that you'd like to share? Tell us!