Here are our local Moraga outdoor recreation suggestions to get your family outdoors and excited about adventure camp this summer!
Our mission is to inspire kids to lead active lifestyles, which means staying active even when camp season is not in session. We encourage a year-round engagement with the outdoors, so we've provided a list of great Moraga local outdoor recreation spots below to get your family started.
San Pablo Reservoir
Spring into some awesome local outdoor recreation at San Pablo Reservoir! Tucked away in the hills, surrounded by 3 regional parks, and covered by lush native wildlife, this quiet getaway will soon become a favorite. With lots of untapped resources and access points, the adventures to be had at San Pablo Reservoir are truly limitless!
Kickoff the adventure on an easy out and back hike on the Old San Pablo Trail. The beautiful forest canopy and shoreline views make this trail unforgettable. We recommend parking at the Orinda Connector Staging Area and jumping on the South end of the trail. At 1.5 miles find the intersection of Old San Pablo and Inspiration Trail, turn around here for a 3 mile hike. Check out the blurb below for more information on Inspiration Trail. Be sure to keep those eyes peeled at San Pablo Reservoir, as Bald Eagles have been seen diving for fish in the reservoir!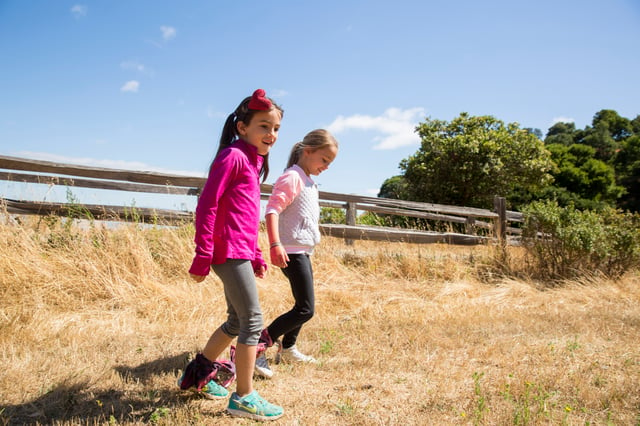 Start on the Old San Pablo Trail, listed just above, and follow the trail until reaching the intersection. Embark on Inspiration Trail and take the journey to a new point of view! A panoramic paradise welcomes visitors as they reach Inspiration Point after hiking 1.8 miles. From the ridge tops to the reservoirs and even over to the Bay, the views here will inspire a lifetime of outdoor adventure! Turn around here for a 6 mile round trip hike, or explore Tilden Regional Park for more outdoor fun.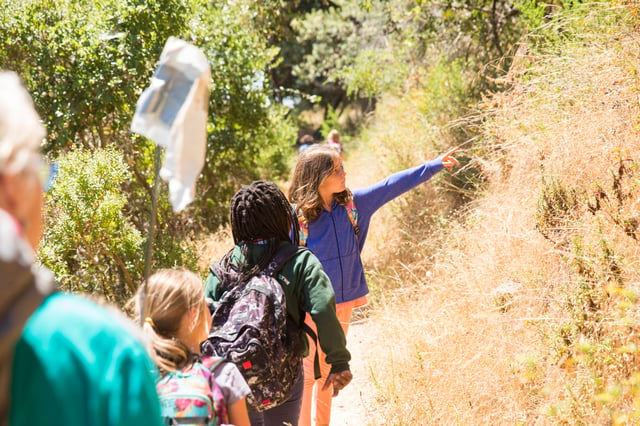 Skirt along the south side of Briones Reservoir and admire the beautiful water views on this outstanding hike! Jump on the Bear Creek Trail at the Overlook Staging Area or the Bear Creek Staging Area. From trailhead to trailhead the hike is a total of 3 miles, or round trip of 6 miles. Discover a sweet snack spot in the middle of the hike, made perfect with some benches and forest solitude.The awe inspiring scenery, changing environments, and remote feel of this hike make for the perfect outdoor getaway!
Explore even more outdoor recreation that makes this place so great:
Kayaking and canoeing with daily rentals
Awesome fishing in one of the finest stocked reservoirs
Picnicking complete with great lake views
Paved loop for biking near the water
Wildlife watching opportunities galore!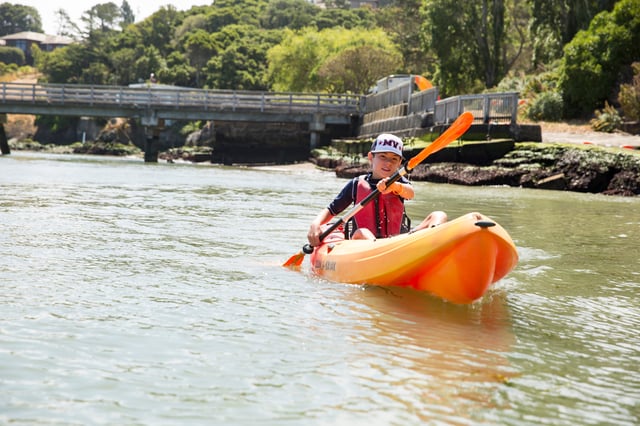 Know Before You Go:
All EBMUD trails require a $10 annual permit which can be purchased online.
Daily park entry fee is $7, and there are additional fees for renting gear/boats.
Poison oak lives here, although trails are well-used and generally clear, please be aware.
Avid's core values – like Live Fun! – encourage a year-round engagement with the outdoors. The values that your kid learns while camping will last them a lifetime, but encouraging a year-round engagement with the outdoors, especially with the whole family, is vital. Luckily the California coast has some of the most exhilarating hikes, trails, and routes in the U.S.!
We couldn't be more excited to see your kids at camp for even more adventures, and we would love for you to share your photos and stories with us on any of the social media platforms that you find on the bottom of our webpage.