To me, being outdoors has always been about both connecting with other people and learning about myself. When I was growing up, that is what my formative outdoor experiences were based around. Going on camping trips with my family or going to overnight camp with friends were about using the time and space that being in nature gives us to form bonds with and learn more about other people, and to discover things about myself. There was no project to send, no summit to reach. The only objective to achieve was just being outside. - A blog post by Ethan Gillett, 2015
*Above Photo: 2013 Ethan and close friends on the summit of Long's Peak (From left to right: Ryne Willis, Haley McNabb, Marty Brodsky, Ethan Gillett, Steve Fragleasso)
On Friday, October 30th, 2015 we lost our dear friend, team member, and a shining star in the Avid4 Adventure family, Ethan Gillett. Like so many in the Avid community, Ethan had a deep connection to and passion for the outdoors. With an engineering degree from MIT and a Bachelor's from Tufts, Ethan could have chosen many career paths. He chose to teach and empower young people. Through his work as an outdoor instructor at Avid4 Adventure camps and school programs, he helped kids find their confidence and spirit in the space he loved the best, pursuing outdoor adventure. In his additional role on Avid4 Adventure's recruiting team, he hired hundreds of talented adventure educators to teach kids the lifetime skills of biking, climbing, paddling, and hiking throughout Colorado and California.
One of Ethan's greatest outdoor joys was climbing. He found fulfillment and formed strong bonds with others through the sport.
Since I started climbing, it has been my greatest outdoor passion and one of the great passions of my life. I love it because it keeps providing me with the same experiences I valued about the outdoors from my childhood. I get to learn about myself through the athletic challenges of the sport. The combination of mental and physical problem solving involved in getting up a route totally fascinates me. Unlocking that puzzle is a worthwhile reward every time. -A passage from Ethan about climbing, 2015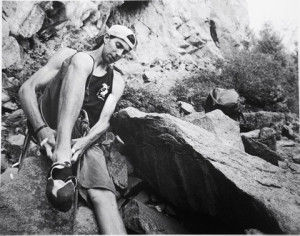 Ethan at Easter Rock in Boulder Canyon (Photo courtesy of Eliza Earle)
While on vacation and attempting a "Big Wall" climb on Yosemite's Washington Column, Ethan tragically lost his life during a technical nighttime descent. This type of expeditionary rock climbing is pursued by only a small percentage of serious climbers. It requires great skill, years of experience and significant technical equipment. It is the objective of an elite few. Although Ethan was incredibly meticulous and always focused on safety, a split second of vulnerability can lead to horrible consequences for individuals climbing under these types of circumstances.
Our hearts are joined with Ethan's family, his friends, and our Avid4 Adventure community of staff in remembering the incredible nature of the friend we lost. Ethan possessed a deep rooted kindness, infectious smile, a gentle authority and a deep laugh. He whole heartedly pursued life. He will be forever missed.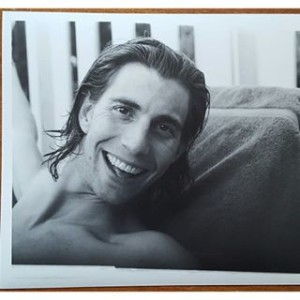 Ethan Gillett (Photo courtesy of Eliza Earle)
It doesn't happen often, but every once in a while you have one of those moments. Where everything is just right. Everything comes together. And it's perfect. Those moments can happen anywhere: around the campfire with friends, skiing down a hillside of fresh powder, taking in the view from a high summit. When you wouldn't change anything from where you are, to the people you're with, to the weather, to the time of day, even if you had all the options in the world. For me, when I'm trying to climb something at my limit, it's like trying to create one of those moments for myself. - A blog post by Ethan Gillett, 2015
Ethan, Thank you for what you have taught kids and for the many gifts your personality has given others. May we all forever find beauty in the outdoors as you have. We miss you.