Here are our local Greenwood Village outdoor recreation suggestions to get your family outdoors and excited about adventure camp this summer!
Our mission is to inspire kids to lead active lifestyles, which means staying active even when camp season is not in session. We encourage a year-round engagement with the outdoors, so we've provided a list of great Greenwood Village outdoor recreation locations. We'd love to hear your favorite spots for outdoor recreation for families in the Denver area too!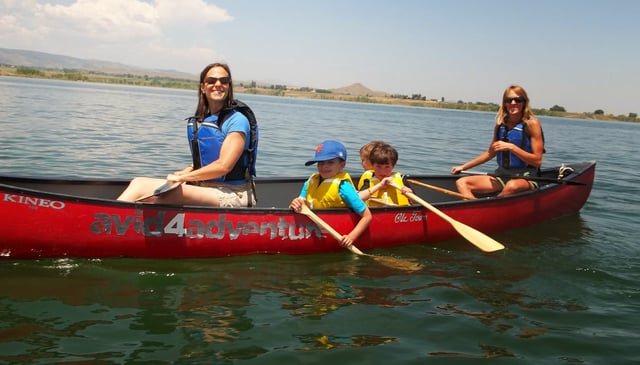 South Valley Park & Deer Creek Canyon Park
South Valley Park is scattered with sprawling meadows, dramatic views, and red sandstone spires; making this an adventurous oasis right outside of Denver. Kids will enjoy exploring this land while viewing local wildlife such as,mule deer, elk, wild turkey, and grouse. With 7.4 miles of multi-use level terrain, families can jump start summer outdoor recreation with ease! What is also great about this location is its close proximity to 2 other Jeffco parks, Deer Creek Canyon Park and Hildebrand Ranch Park.
Always check trail conditions as these parks have seasonal closures for elk and deer. We love this local outdoor recreation spot in Greenwood Village so much, that we wanted to share our trail recommendations below!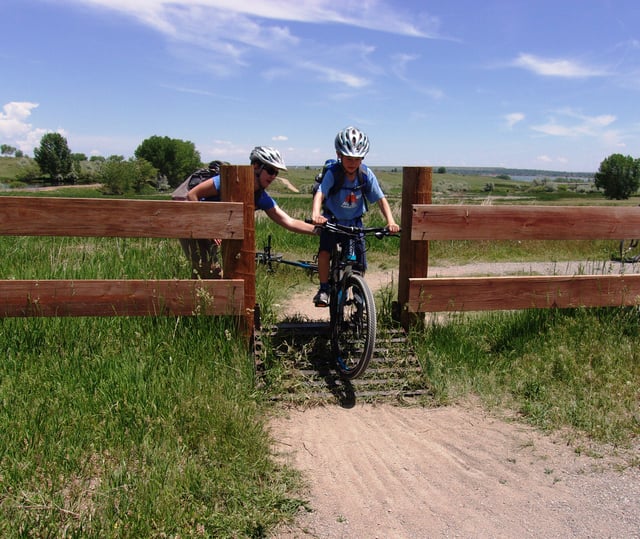 This trail can be an out and back hike totaling 1.5 miles, or made a loop with the Swallow Trail (hiking only) for a little over 2 miles. This local outdoor recreation getaway is known for it's sunsets and sunrises. Make sure to bring a camera and lots of water, as temps can get hot during the summer.
Be aware and avoid rattlesnakes.
Jump over to the Deer Creek Canyon Park off Grizzly Dr. for some more intermediate trail options. The Meadowlark Trail is hiker only and at a distance of 1.5 miles intersects the Plymouth Creek Trail. Turn around here for a 3 mile hike, or challenge your skills on Plymouth Creek Trail (most difficult). Both trails are exposed to sprawling meadow views, rock formations, and rolling hills.
The Grazing Elk Trail at South Valley Park offers bikers an open and gentle ride through the red sandstone formations. This bike ride is a loop going counterclockwise and is about 2.5 miles. This trail intersects the Rattlesnake Gulch Trail, which connects riders to the more intermediate Deer Creek Canyon Park trails.
Chatfield State Park
Chatfield State Park will soon become your family's favorite outdoor recreation spot! Situated perfectly in the foothills just southwest of Greenwood Village, find a hot day sanctuary on Chatfield Lake or surrounding ponds. Wildlife is abundant in the park and there are many viewing areas to see coyotes, deer, waterfowl, songbirds, and birds of prey like the bald eagle!
Chatfield offers a range of outdoor recreation activities which include:
26 miles of natural and hard surface trails
Boating, water-skiing, swimming and fishing
69 acres of dog off-leash area
197 individual camping sites available with reservation
Hiking and picnicking are popular throughout the park
Popular hot air balloon launch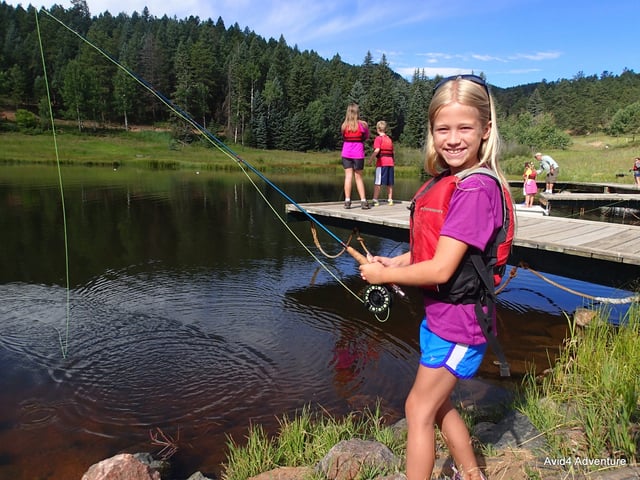 Best Beginner Paddle Spot - South Gravel Ponds
The Gravel Ponds are a great place to go paddle, swim, tube, and float without any motor boat traffic. These ponds sit on the park's most southern end and envelop riparian, aquatic, and wetland communities, as well as mixed prairie communities. Test your skills out at the ponds and have fun enjoying the best of Colorado's watering holes!
Check out these great companies that rent Stand Up Paddleboards during summer months: Surf's SUP Colorado and 5280 Paddle Sports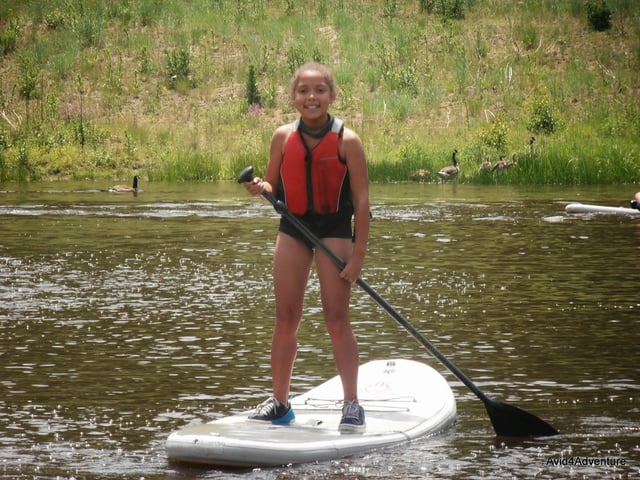 Avid's core values – like Live Fun! – encourage a year-round engagement with the outdoors. The values that your kid learns while camping will last them a lifetime, but encouraging a year-round engagement with the outdoors, especially with the whole family, is vital. Luckily the California coast has some of the most exhilarating hikes, trails, and routes in the U.S.!
We couldn't be more excited to see your kids at camp for even more adventures, and we would love for you to share your photos and stories with us on any of the social media platforms that you find on the bottom of our webpage.