Even when you live somewhere as full of natural beauty as Superior, it's not always easy to know the best spots for family outdoor recreation activities. That's why we've put together a list of local recreation areas perfect for hiking, biking and paddling with kids of all ages, nor matter the season. Here are our recommendations for superior adventure in and around Superior, Colorado.
Hiking in Boulder's Open Space & Mountain Parks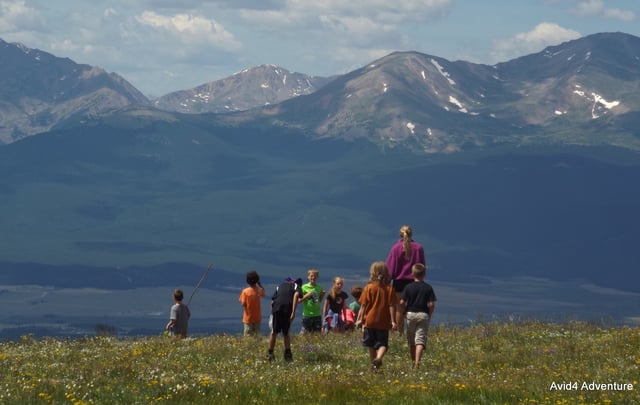 For beginning/younger hikers (K – 1st grades)
Take a playful walk in the woods along the Shanahan Ridge Trail, a friendly, not-too-challenging adventure for younger hikers. While the full loop is 3.8 miles, it's easy to walk just a piece of it and experience a range of surroundings, from open field to pine forest, complete with views of the Boulder Flatirons. A shaded spot midway is a perfect place to picnic, and keeping your ramble leisurely affords plenty of opportunities to spot birds and other wildlife. Because much of the trail winds through open field, be sure to wear sun protection and bring plenty of water. This is a great place for family outdoor recreation activities.
For intermediate/older hikers (2nd – 4th grades)
For a bit more challenge, try the Enchanted Mesa Trail, full of varied terrain, fascinating history and even closer views of the Flatirons. The 2.5-mile excursion features a gentle climb and a beautiful lookout over downtown Boulder. Stop at the trailhead before you hike to fill your water bottles, use the restrooms and chat with the knowledgeable folks at the Chautauqua Ranger Cottage. Set aside some time afterward to wander around Chautauqua Park and learn more about the preservation of wild lands in Colorado and what Boulder County was like at the turn of the 20th century. A shady choice for a hike on a hot summer day, it can get crowded in the summer. Consider taking the Park-to-Park shuttle to alleviate parking stress.
For intermediate – advanced/older hikers (5th – 7th grades)
At 3.4 miles with a 1400-foot elevation gain, the Royal Arch Trail is a great challenge for older kids. It starts at the Chautauqua Park Trailhead, goes through the meadows of Bluebell Canyon, then cuts a steep, rocky path up to the majestic Royal Arch. There's lots of fun to be had in scrambling over rocks and up stone staircases and listening for rock climbers on neighboring cliffs as you ascend. But the trail also requires plenty of stamina and sure footing—some hikers may decide to turn back before reaching the end. For those who don't, there's a stunning photo opp and an incredible sense of accomplishment in store. Spend some time at the Arch once you reach it for a snack on the rocks with a beautiful view of Boulder. The trail can get crowded, so get an early start if you can.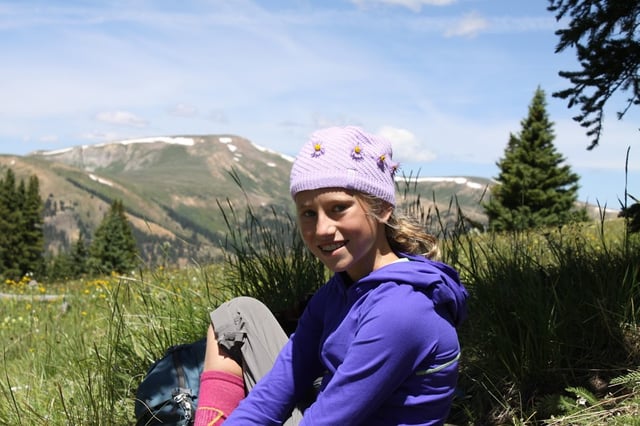 Mountain Biking
For beginning/younger bikers (K – 1st grades)
Located in Louisville, Davidson Mesa Loop Trail is super close to Superior, right off McCaslin Boulevard (where there's also convenient parking). It's an easy double track trail marked by mostly flat terrain, making it a perfect practice spot for beginners. Surrounded by grasslands with stunning views of the Boulder Flatirons, it's also frequented by dog walkers, trail runners and hikers.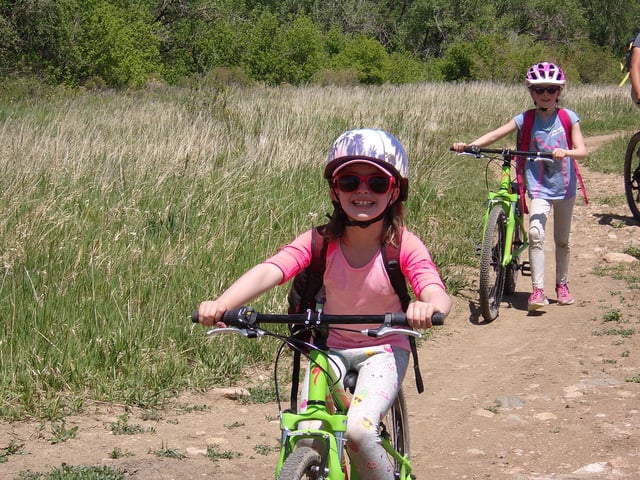 For intermediate/older bikers (2nd – 4th grades)
Flatirons Vista is a fun, easy-moderate double track and single track trail system that's just a 15-minute drive from Superior on Highway 93. As its name suggests, the trail offers awesome views of the Flatirons, as well as Eldorado Canyon and the Front Range. Smooth and fairly well traveled, it's often in use by hikers and horses. Bikers looking for more of a challenge can connect to a range of other trails to extend their ride.
For intermediate – advanced/older bikers (5th – 7th grades)
Erie Singletrack is well suited to more advanced riders and easily accessible from the local bike paths that run along Coal Creek. Sitting atop an old landfill, this single track hill in the middle of Erie was purchased by the Erie Singletrack Advocates, who repurposed the land as a public use site and now run it as a nonprofit. Explore a variety of loops, experience some short climbs and enjoy views of the Front Range as you ride.
Paddling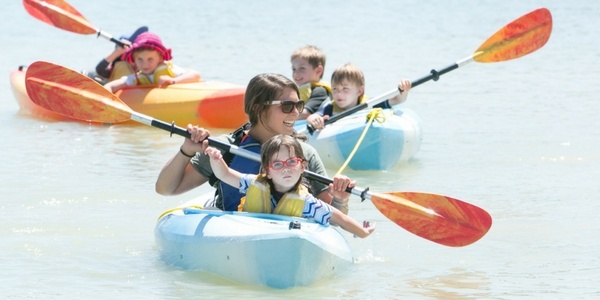 Spend a day on the water at Boulder Reservoir, a perfect spot for paddling. Surrounded by stunning scenery, this family-friendly—though often busy—destination lets you bring your own vessel (permit required), or rent kayaks, canoes, stand up paddleboards and sail boats on site. You can also hone your stand up paddleboarding skills by booking a lesson through Rocky Mountain Paddleboard.
Take off from the launch near the boat rentals and paddle to the floating docks, a lovely spot to lie in the sun or break for a picnic. Explore the west side of the reservoir where osprey nests are monitored and protected. The area is closed to humans (and well marked), but paddling quietly alongside it might afford you views of the birds.
Looking for a quieter paddling experience? Try Union Reservoir in Longmont, one of Colorado's rare natural lakes, which prohibits the use of motorized boats. Arvada (Blunn) Reservoir, a fishing and boating lake in Arvada, is a small, quiet spot that's a great choice for younger kids and beginning paddlers. Bring your own boat or rent one through Rocky Mountain Paddleboard, which has a presence at both locations.
Whether you're on two feet, astride two wheels or out in the open water, plenty of outdoor adventure awaits your family in Superior. And if you're looking for help in getting your kids outside during the summer months, sign them up for our NEW camp in Superior, Colorado.