Kyle at Avid4 Adventure's Overnight Camp
While I was at my Avid4 Adventure overnight camp, we went rock climbing, and I challenged myself to climb the hardest route without using one of my hands and one of my feet. I started the wall and had to hop all the way through the sloped part. It was hilarious. When I got to a ledge that I had to either get around or climb over, I had to either hop again or use my elbow and knee to get myself up. It was slow work but eventually I got up the rock face.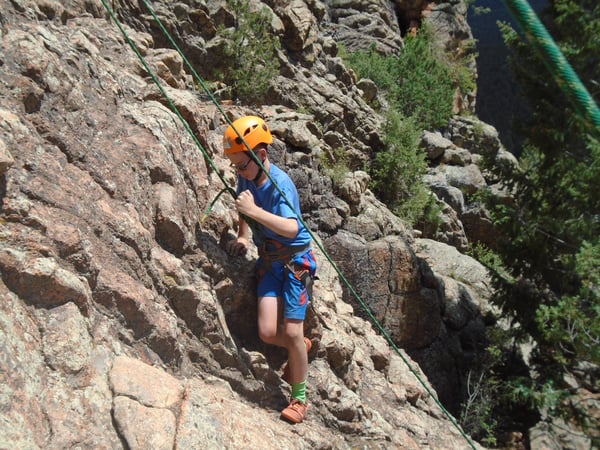 It was a challenge to get up the wall, and I gained confidence because I didn't think that I would be able to do it. When I made it to the top of the wall, I was so happy! Before that day I had never climbed a natural rock formation. That whole day built my confidence as I rappelled down the rock, climbed all the routes, and eventually did that challenge. It was an amazing first day of rock climbing.