Here are our local Campbell outdoor recreation suggestions to get your family outdoors and excited about adventure camp this summer!
Our mission is to inspire kids to lead active lifestyles, which means staying active even when camp season is not in session. We encourage a year-round engagement with the outdoors, so we've provided a list of great Campbell outdoor recreation spots. Our hope is to provide local information on outdoor recreation for family adventures. Please share with us your favorite spots!
Almaden Quicksilver County Park
This charismatic park encompasses 4,163 acres, offering 37 miles of hiking trails and 16.6 miles of biking trails. Once used for major mining operations that date back to the Gold Rush Era, Almaden Quicksilver County Park is now a historic landmark. Situated at the southern end of San Jose and overlooking the Silicon Valley, this park offers users a scenic escape into history. With expansive views, cool forests, deep valleys, open meadows, and 2 long reservoirs, this spot will soon become a family favorite.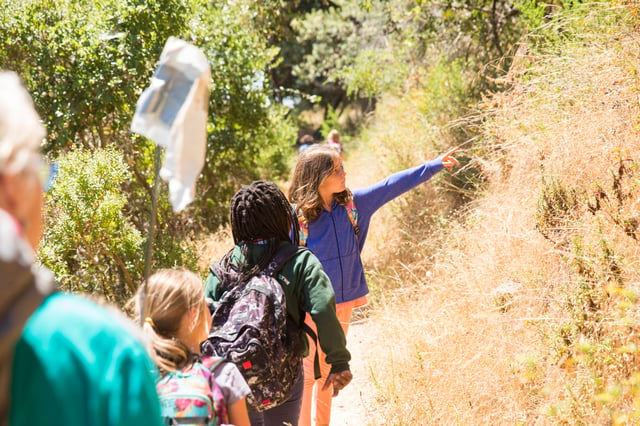 This loop is easily accessible from the Mockingbird Hill Entrance and totals about 2.5 miles. We recommend starting out on the mellow Virl O. Norton Trail, and going clockwise around the loop. There are 2 trail intersections, so be sure to take the Hacienda Trail right each time. Traveling up and down over narrow hillsides and ridgeline peaks, this rollercoaster ride of a trail is sure to jumpstart your local outdoor adventures!
Adventure into the past on some intermediate hiking trails, and discover the San Cristobal Mine! The most direct route is the Mine Hill Trail, accessed at the Hacienda Park Entrance. Be sure to travel with map in hand, as there are many looping and intersecting trails along the way. The variety of trails here is amazing, because users can explore something new each time they visit.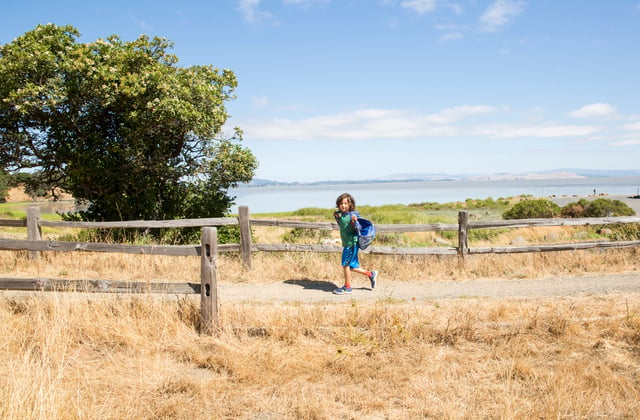 Best Beginner/Intermediate Biking Trail: Wood Road Trail
Biking along this historic wood road route, experience the cool forests and lush meadows that Almaden Quicksilver County Park offers! Gradually climbing up Mine Hill, the trail becomes a panoramic paradise, with expansive views of the Sierra Azuls and the Almaden Valley. At 1.3 miles the trail comes to the rotary furnace, a huge historic relic of our past used to extract mercury. Turn around here or keep riding on the Castillero trail to access a nice high point in the park at Bull Run. Take a moment here to admire the views and prepare for a smooth 2.5 mile downhill cruise back to the trailhead.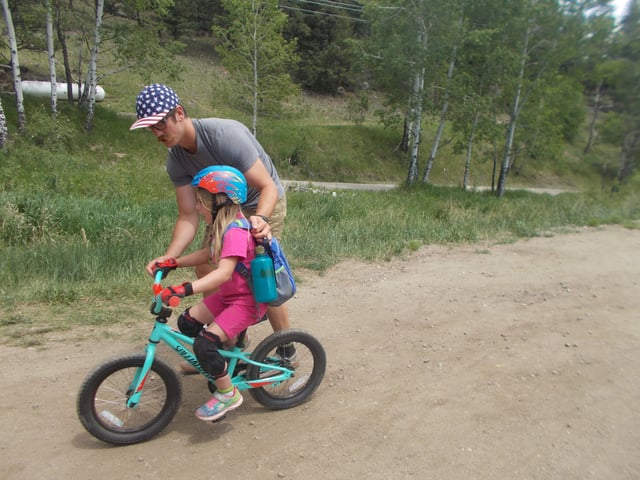 Vasona Lake County Park
Vasona Lake will soon charm your entire family with its local appeal! Situated in the heart of Los Gatos and only 5 miles south of Campbell, this lake provides the best hot summer day sanctuary . Enjoy the calm waters and natural escape that Vasona Lake offers year round!
Vasona Lake offers a range of outdoor recreation activities which include:
Paddleboarding, kayaking, and canoeing rentals
Hiking, biking, or skating along the Los Gatos Creek Trail
Picnicking and nature watching on 45 acres of green space
Free family friendly outdoor concerts every Saturday in June and July
Continue the adventure at the Los Gatos Creek County Park ! This 110 acre urban park is situated just north of Vasona Lake and has 6 ponds . Discover some water loving birds or reel in a black bass, while enjoying the gift of nature!
Avid's core values – like Live Fun! – encourage a year-round engagement with the outdoors. The values that your kid learns while camping will last them a lifetime, but encouraging a year-round engagement with the outdoors, especially with the whole family, is vital. Luckily the California coast has some of the most exhilarating hikes, trails, and routes in the U.S.!
We couldn't be more excited to see your kids at camp for even more adventures, and we would love for you to share your photos and stories with us on any of the social media platforms that you find on the bottom of our webpage .